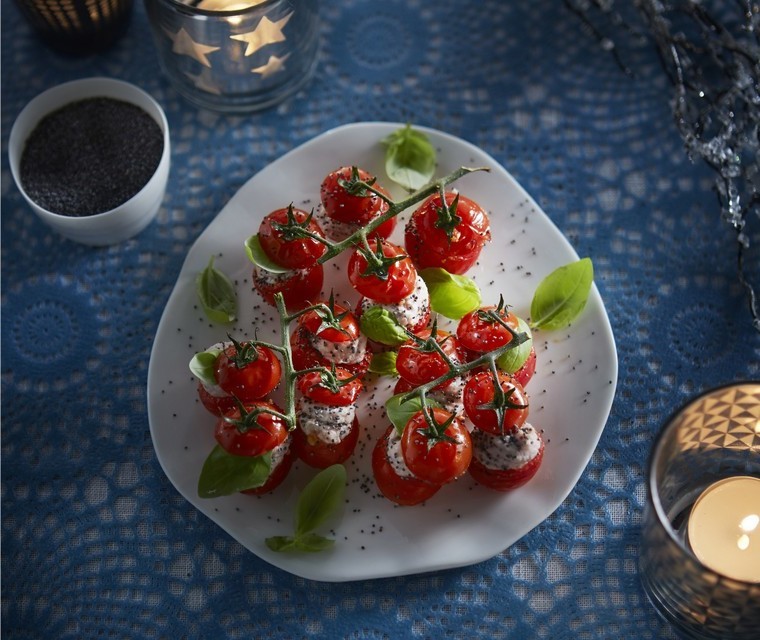 4

Servings
15 min
Tomatoes with cream ham
Try these tomatoes with cream ham
Ingredients
Directions
Mix the (leg) ham with the cream cheese in a food processor into a mousse and season with pepper. Stir in the moon or sesame seed.

Cut the caps from 8-12 to the bunch, but leave them on the bunch.

Preheat the oven to 200ºC.

Remove the seeds from the to. Place them with the hollowed side up on a greased baking sheet and sprinkle with salt. Place the caps on the stem next to it.

Brush with oil and grate about 5 minutes high in the oven. Allow to cool slightly and fill the to with the ham mousse, basil and poppy seeds. Put the caps on.
Blogs that might be interesting