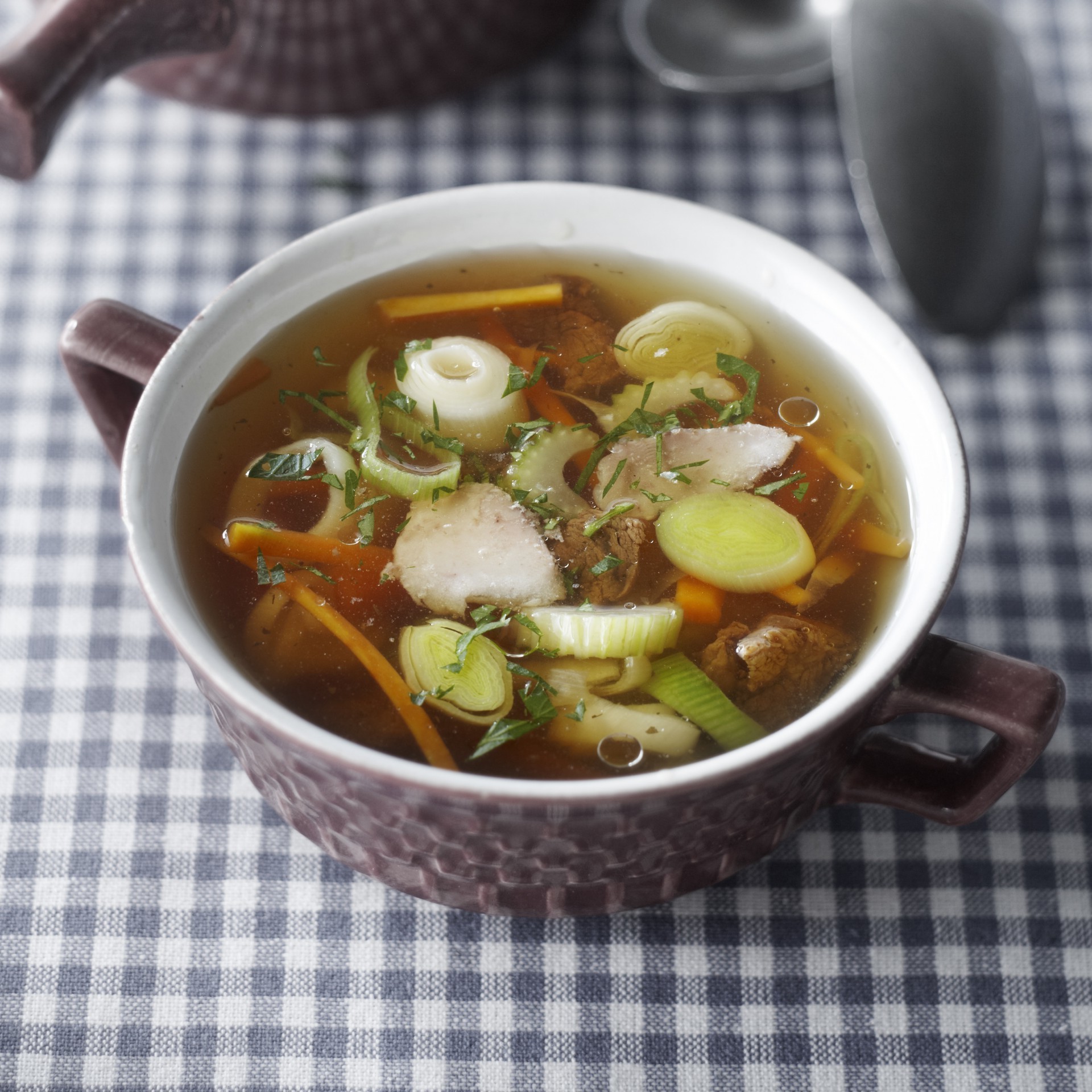 8

Servings
30 min
Beef broth with winter vegetables
Ingredients
Directions
Bring 2 liters of water in a soup pot with the beef rinse and knuckle to the boil. When the soup is boiling, scoop the foam of the stock with a slotted spoon.

Tie the sprigs of leaf celery and parsley, bay leaves, mace and possibly thyme into a bouquet garni with kitchen roast and hang it, tied to the soup pot handle, in the stock.

Add the onion, carrot and leek to the stock. Let the soup with the lid on the pan against the boil to 2.5-3 hours pull.

Strain the stock through a sieve or cloth. Keep the meat separate. Let the broth cool down and scoop off the fat.

Remove the meat from the shank or marrow from the marrow.

Scoop the ingredients for the filling and the meat through the soup and cook gently for about 15 minutes.

Spoon the soup into warm plates or bowls and add the marrow if necessary.
Blogs that might be interesting