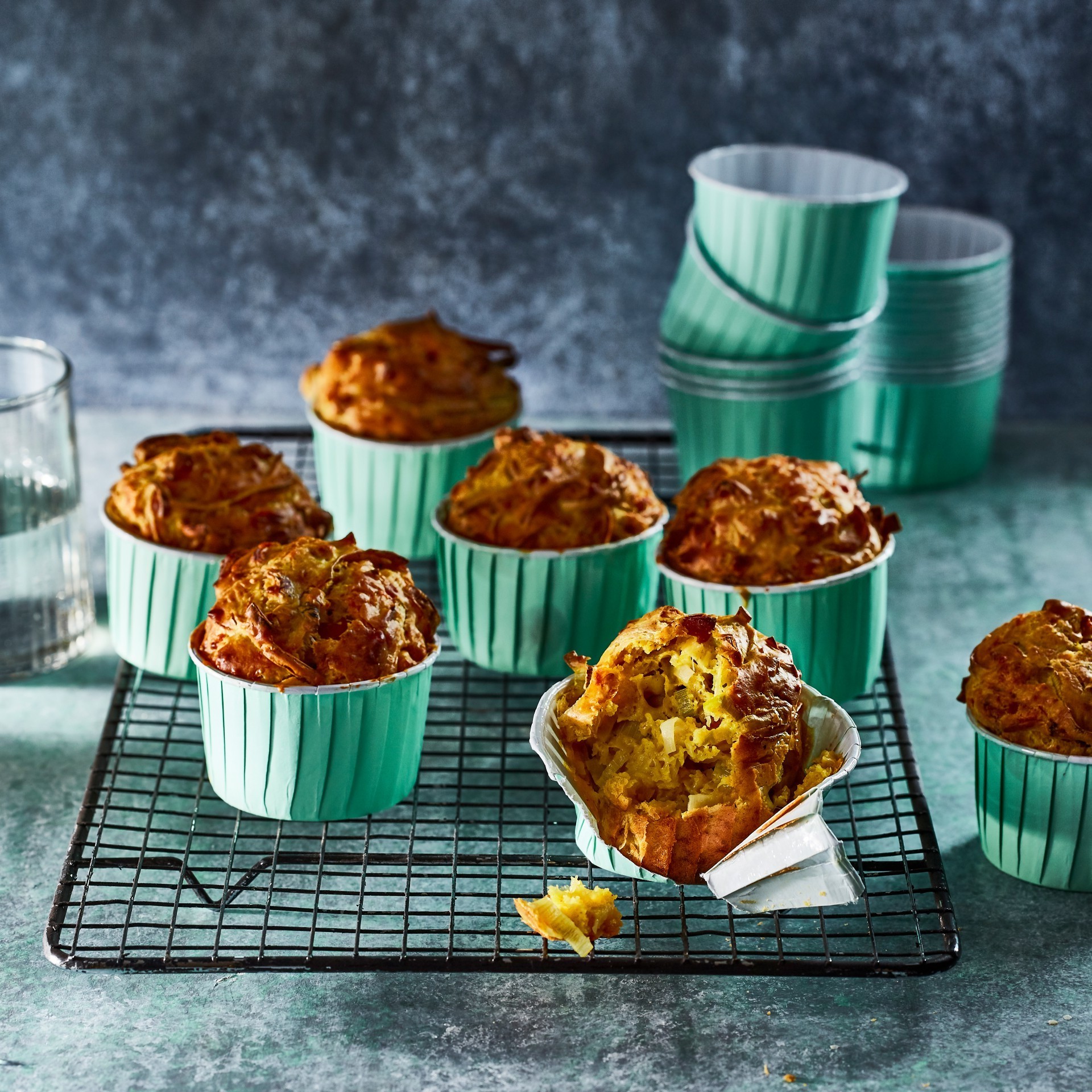 6

Servings
15 min
Chicken-cheese-pre-muffins
Ingredients
Directions
Preheat the oven to 180ºC. Strain the flour and mix in the cheese and curry.

Beat the egg and stir in the milk and pepper to taste. Mix this in portions through the flour to a smooth batter.

Put the leek and chicken through. Fill the cavity molds (6-8 pieces) for two thirds with batter.

Bake the muffins in the middle of the oven in 25 minutes until golden brown and done. Test with a skewer if it comes out dry and the chicken-cheese pre-muffins are cooked.
Blogs that might be interesting