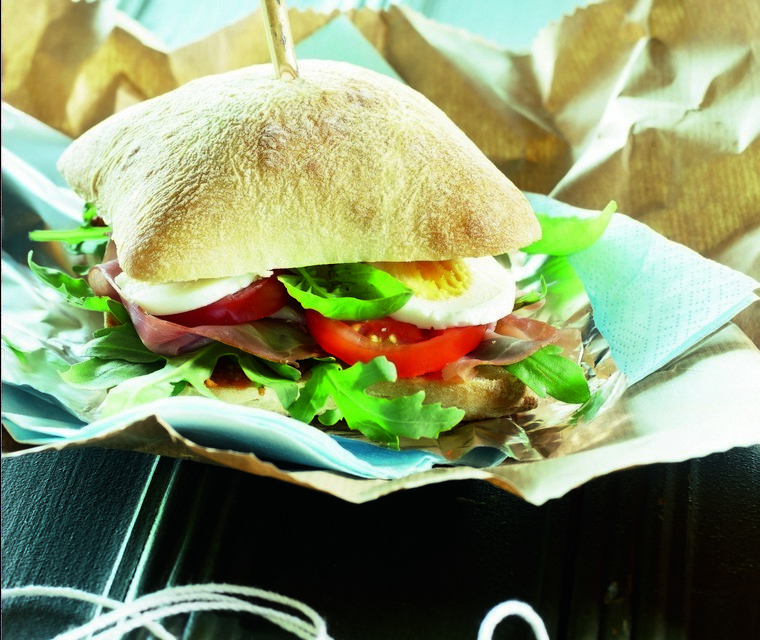 2

Servings
20 min
Ciabatta healthy
Also try this delicious Ciabatta healthy
Ingredients
Directions
Cut the ciabatta bread rolls horizontally in half. Brush both cutting edges with pesto or tapenade.

Divide the lettuce, possibly slightly smaller, over the lower half of the bread. Fold the raw ham over it.

Put the tomatoes and egg slices on top, sprinkled with salt and pepper to taste, and the basil leaves.

Put the bread caps on them and stick them with a stick. Grab the sandwiches tightly in foil to take them.
Blogs that might be interesting