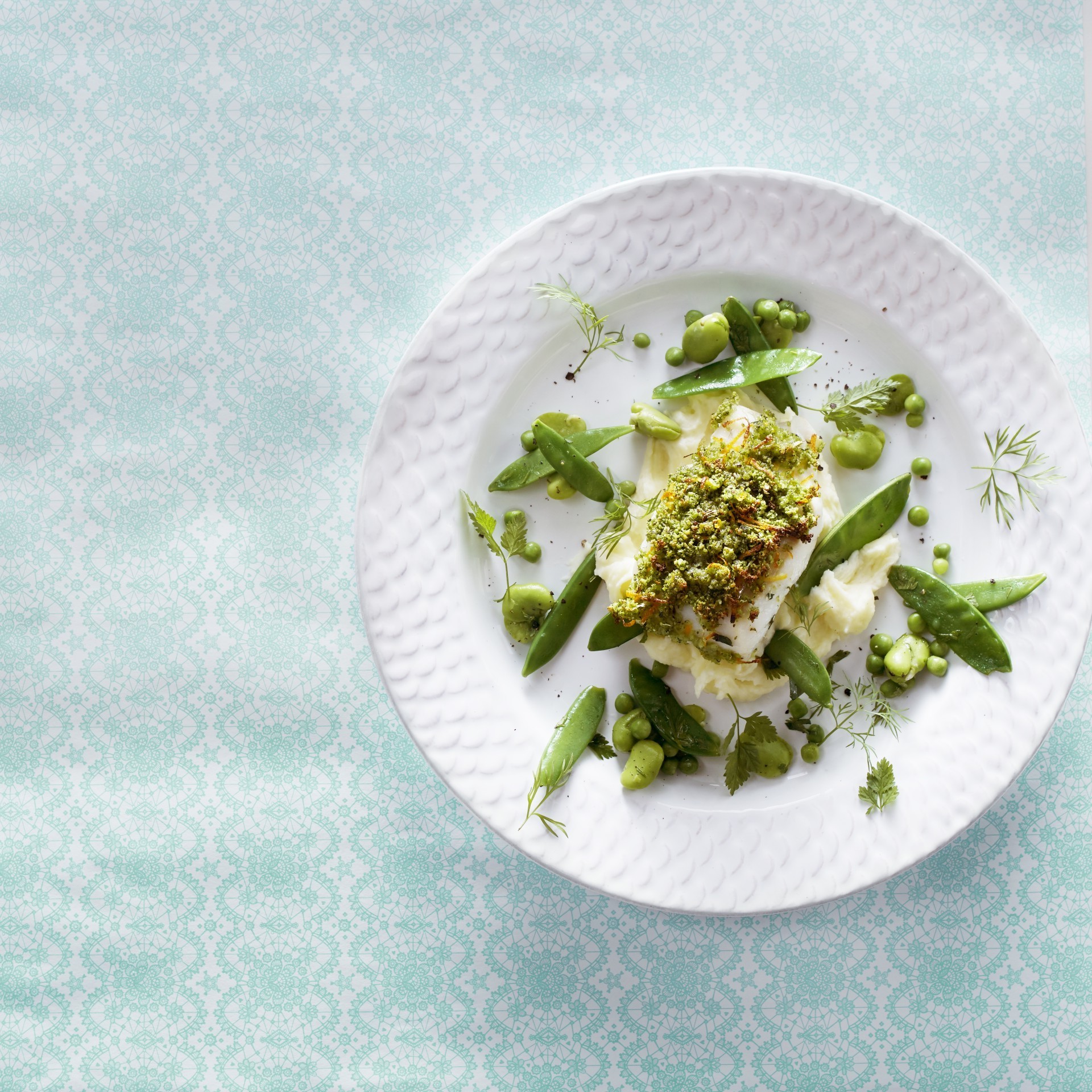 4

Servings
20 min
Cod fillet with citrus herb crust and legumes
Ingredients
Directions
Preheat the oven to 180ºC. Roast the sandwiches lightly until they are well dried. Crumble the bread in a food processor with the herbs, citrus zest, salt and pepper.

Dab the fish fillets dry, sprinkle with salt and pepper and put them together in the oven dish.

Spoon the bread crumbs on the fish and press well. Divide half of the butter over the breadcrumbs and put the rest of the butter next to the fish in the dish.

Pour the lemon juice and fry the fish in the oven for 15-20 minutes until tender and golden brown.

Meanwhile, blanch the vegetables for about 2 minutes per type in boiling water and scoop out of the pan with a slotted spoon. The vegetables must still be crisp and fresh green.

Shake them in a bowl with the butter and add the green herbs just before serving. Serve with the fish fillet.

Delicious with mashed potatoes.
Blogs that might be interesting