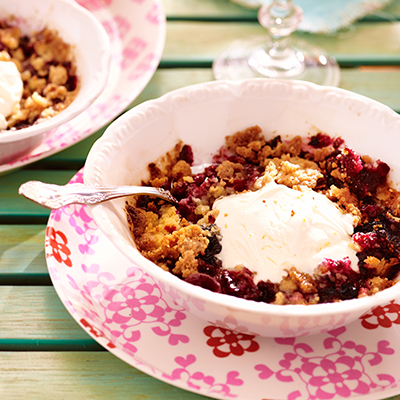 4

Servings
40 min
Crumble with summer fruit and chili pepper
Ingredients
Directions
Preheat the oven to 200 °.

Mix the flour, 110 g sugar, 100 g butter and chili pepper in a large bowl and knead with the fingertips into a loose crumble dough.

Mix the fruit with the tablespoon of sugar.

Grease baking trays (10-12 cm).

Spread the mixed fruit over the bottom of the baking dishes and spread the crumbled dough over it.

Put the oven dishes in the oven and bake the crumble in 20-30 minutes.

Delicious with a scoop of crème fraîche or a scoop of vanilla ice cream.
Blogs that might be interesting