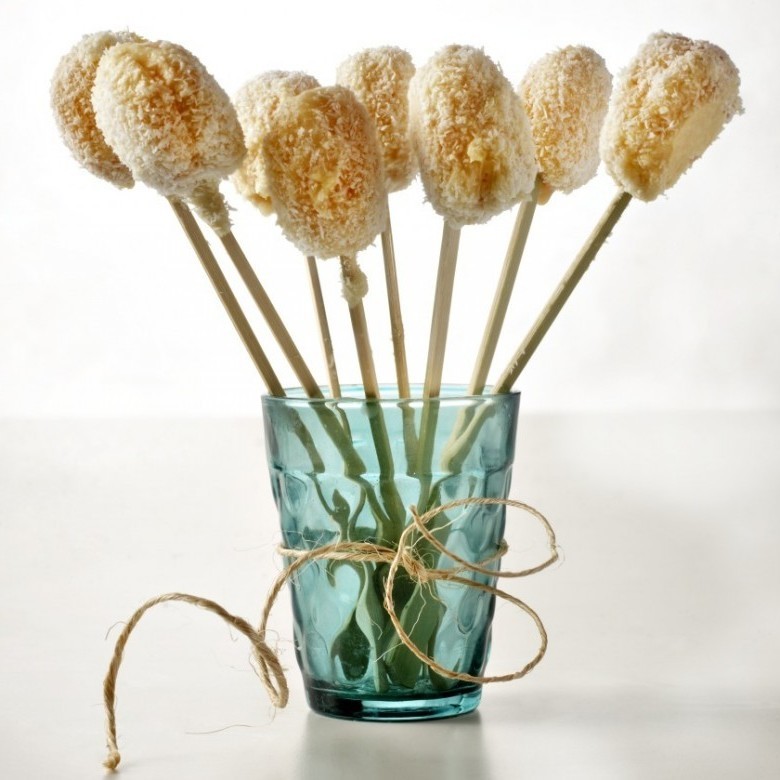 15

Servings
40 min
Fruit coconut lollipop
Ingredients
Directions
Make a small opening in the apricots and press a piece of fudge and a pecan into it.

Let the chocolate melt over a pan with a layer of boiling water (au bain-marie). Stir the chocolate well until all lumps are gone and keep warm.

Stick the apricots on a stick and get them through the melted chocolate. Leave to dry for a while and then sprinkle with the coconut.

Place the lollipops on a piece of parchment paper or put them in a glass and let it grow completely hard.
Blogs that might be interesting