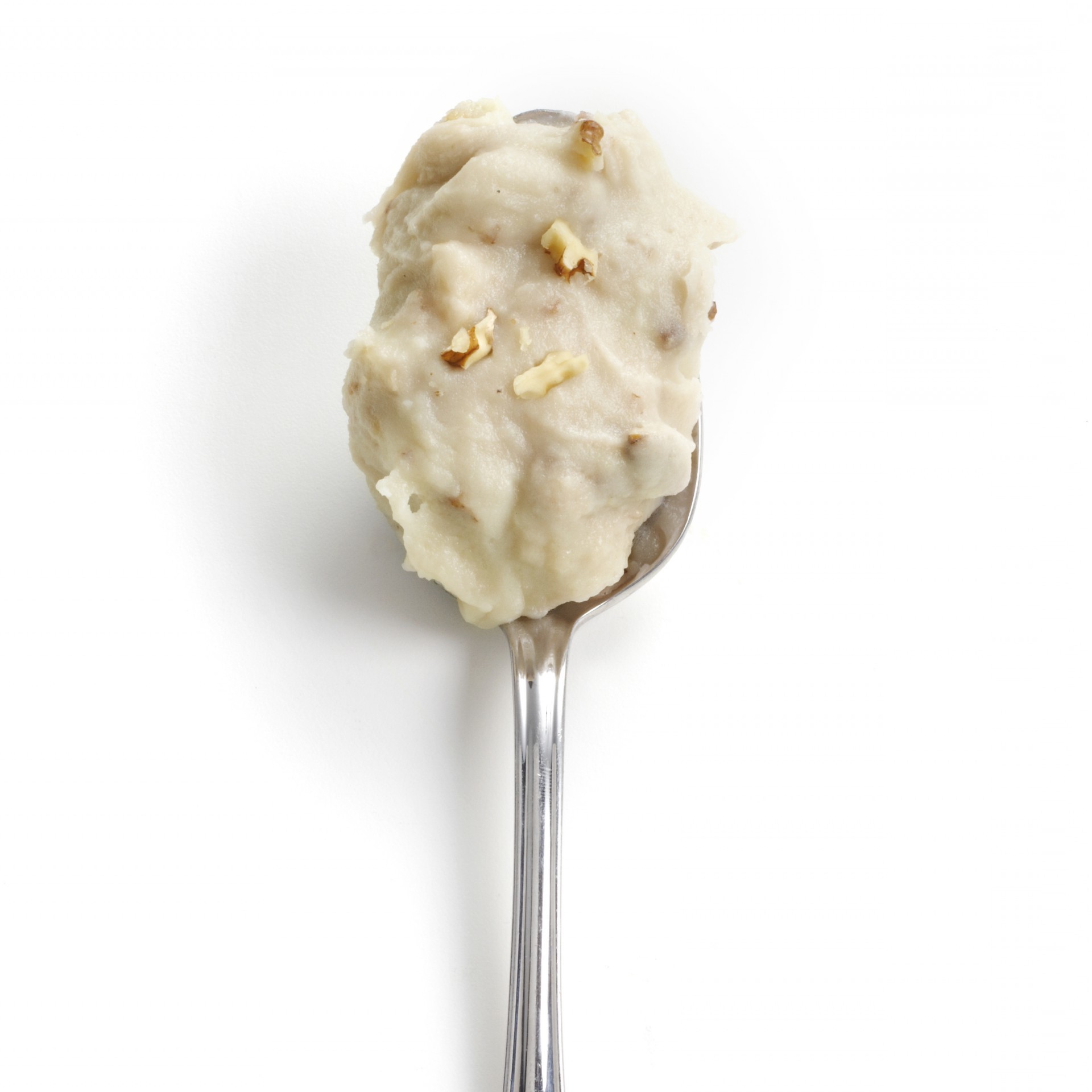 4

Servings
20 min
Mashed potatoes with nuts
Ingredients
Directions
Cut the potatoes into pieces. Boil them in plenty of water with a spoonful of salt in about 20 minutes until tender. Drain them in a colander and put them back in the pan.

Heat the milk and butter in the microwave (2 minutes at 400 Watt). Mash the potatoes well or use a puree cutter. Pour the warm milk and butter gradually and add a firm spoon with a wooden spoon. The puree then becomes light and creamy. Add pepper and nutmeg to your own taste.

Roast the walnuts, pecans or hazelnuts or a combination of them in a dry frying pan until they start to smell. Allow them to cool and grind them coarsely in the food processor. Add a little salt and pepper and scoop through the hot puree.
Blogs that might be interesting