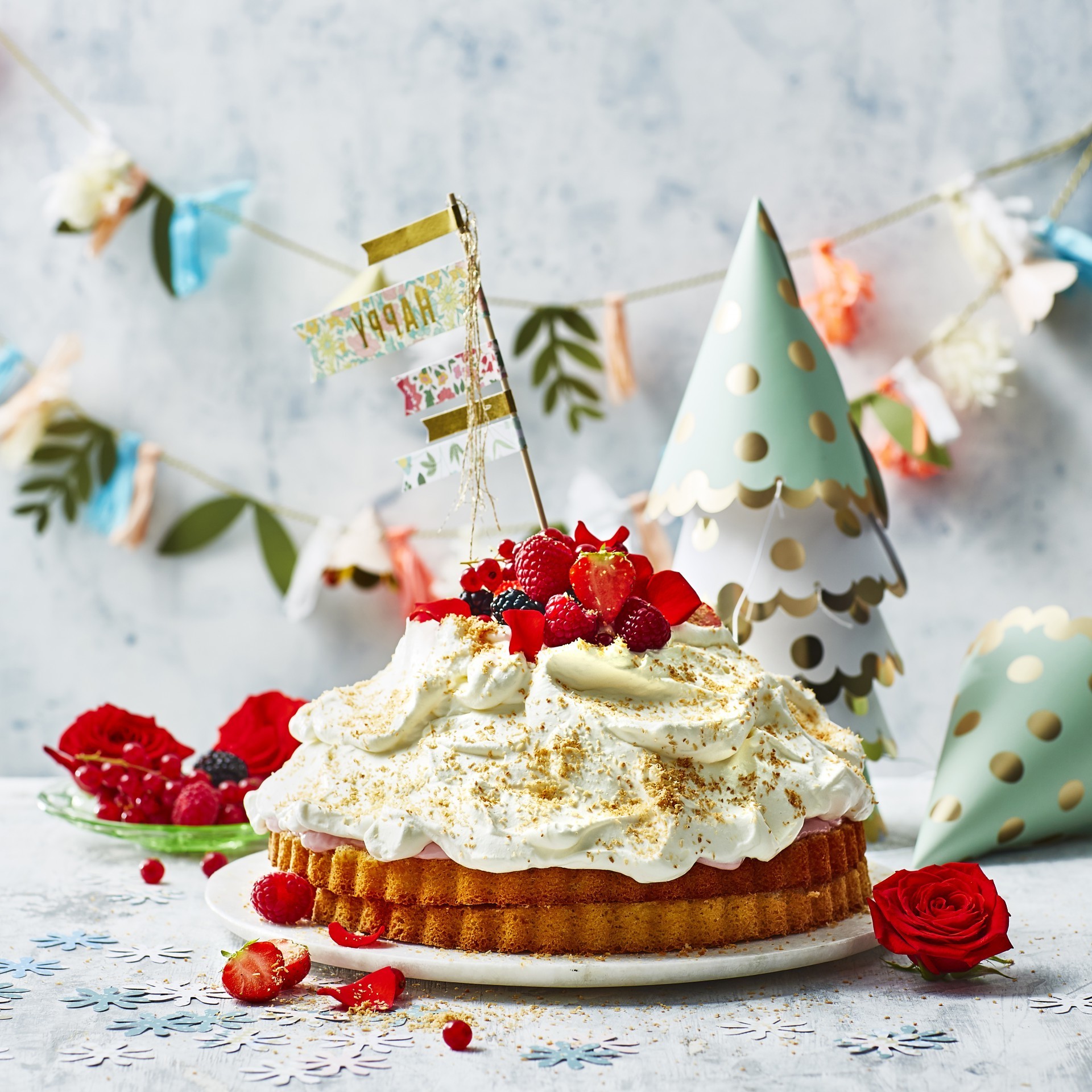 10

Servings
30 min
Pyramid cake
Ingredients
Directions
Mix the pudding powder with 10 tablespoons of cold milk.

Bring the rest of the milk to the boil.

Add the tempered pudding powder while stirring and simmer for 2 minutes.

Let the pudding cool in a bowl and stir regularly so that no skin is formed.

Roast the coconut in a dry, hot frying pan and keep separate.

Put 2 cake bases together.

Cut off the third bottom around an edge of 2.5 cm and make the fourth and fifth bottom an additional 2.5 cm smaller.

You do not need the cut pieces of pie bottom, for example use them in a dessert.

Beat the whipped cream with the vanilla sugar and whipped cream stiffener.

Scoop 4 tablespoons of this by the cooled pudding.

Spoon the pudding cream on the first layer with the two cake bottoms, lay the next bottom with a layer of cream on top and the fourth with the rest of the cream.

Cover with the fifth, smallest cake base.

Do not coat the cake too smoothly with the whipped cream into a pyramid shape.

Sprinkle with the coconut and garnish with the summer fruit and possibly rose petals.
Blogs that might be interesting