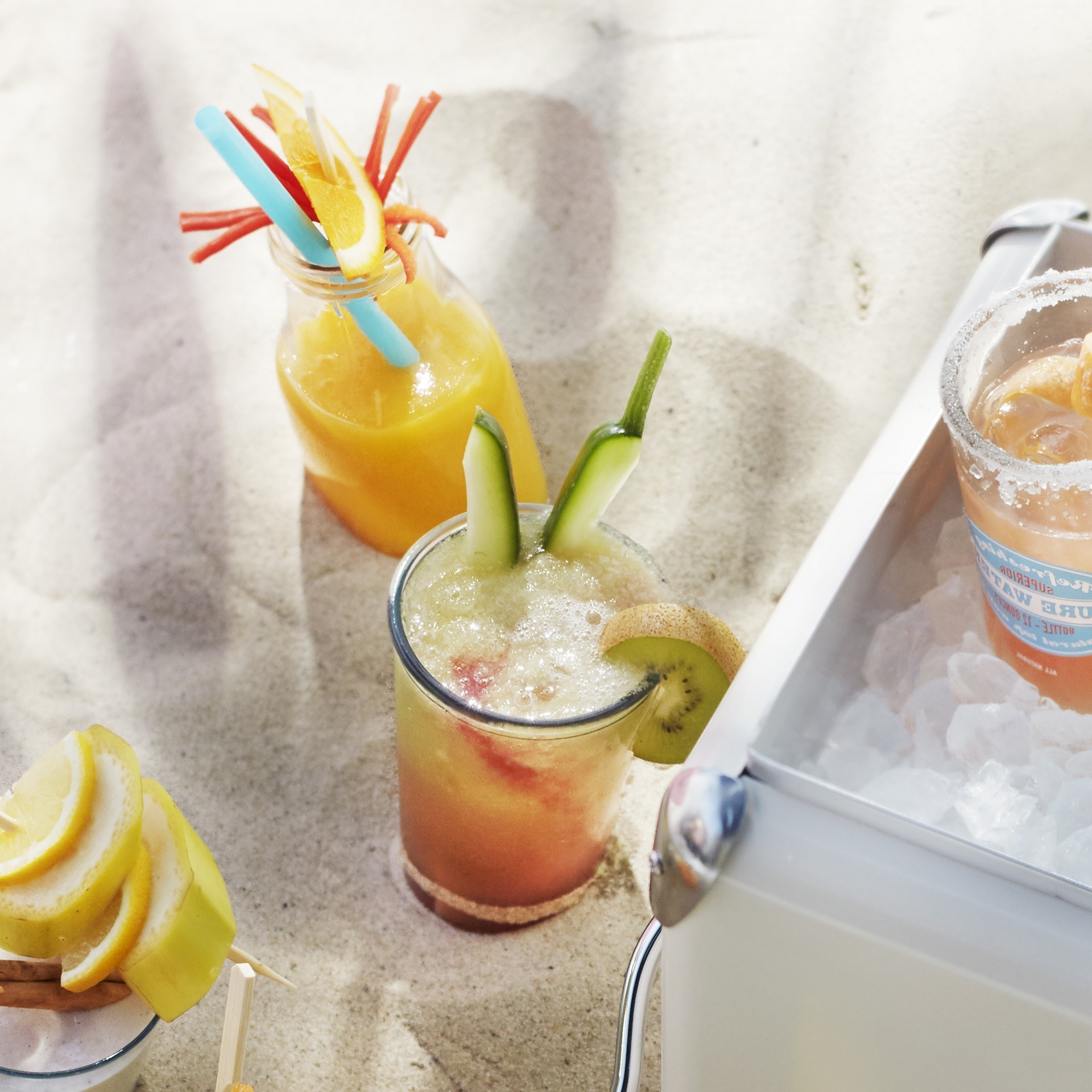 2

Servings
10 min
Sparkling blush
Ingredients
Directions
Cut 1 cm wide strips of 1/3 cucumber as stir bars. Puree the rest of the cucumber with or without skin.

Divide a peeled kiwi into cubes. Cut a second kiwi with peel into thick slices for the garnish.

Fill the glasses with a layer of cucumber puree with the kiwi and ice cubes on top. Fill with bitter lemon. Stir in for a moment.

Pour a garland of grenadine. Put the cucumber sticks in the glass. Cut the kiwi slices in and hang them.
Blogs that might be interesting