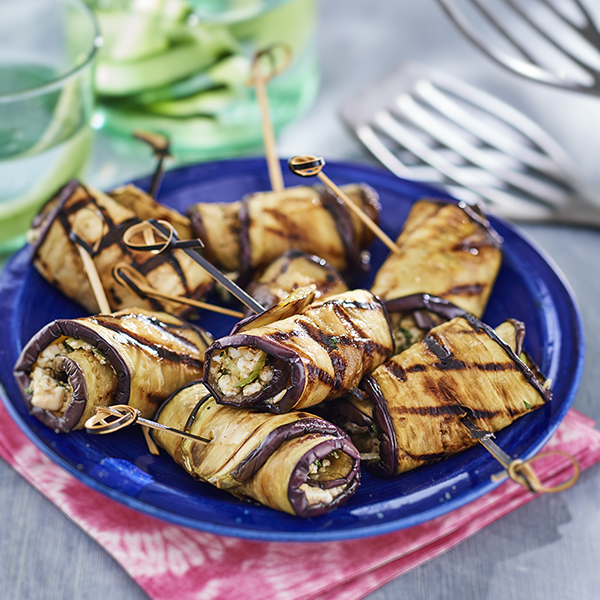 4

Servings
27 min
Aubergine rolls with spicy cheese filling
Ingredients
Directions
Cut the stem set of the aubergines and cut the aubergines lengthwise in slices of 0.5 - 0.75 cm thick (1 slice per person). Sprinkle the slices with salt and leave them for 10 minutes.

Cut the bunch in thin rings. Finely chop the parsley. In the meantime, let the hüttenkäse drain into a sieve. Mix the cottage cheese in a bowl with Parmesan cheese, ras el hanout, spring onions and parsley.

Dab the eggplant slices well with kitchen paper. Brush each slice with the cottage cheese mixture, leaving 1 cm free along the edge. Roll the aubergine slices firmly, starting at the narrow short side. Stick the rolls with a cocktail stick.

Brush the eggplant balls around with olive oil and roast them on the barbecue in 10-12 minutes around brown and done.
Blogs that might be interesting