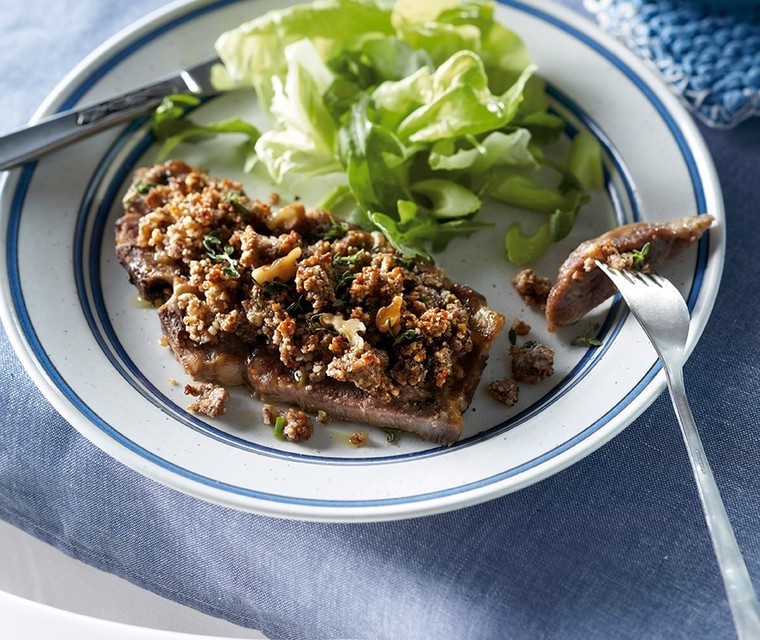 4

Servings
30 min
Chop with nuts and spice cake
Also try this delicious pork chop with nuts and spice cake
Ingredients
Directions
Preheat the oven to 200 ° C.

Heat the baking product in the frying pan. Sprinkle the pork chops around with salt and pepper and fry them briefly and brown. Place them on the baking sheet covered with parchment paper.

Grind the nuts with the rest of the ingredients in the food processor to a coarse mass and season well with salt and pepper.

Sprinkle this on the pork chops and press well. Bake the pork chops in the oven for about 20 minutes.
Blogs that might be interesting