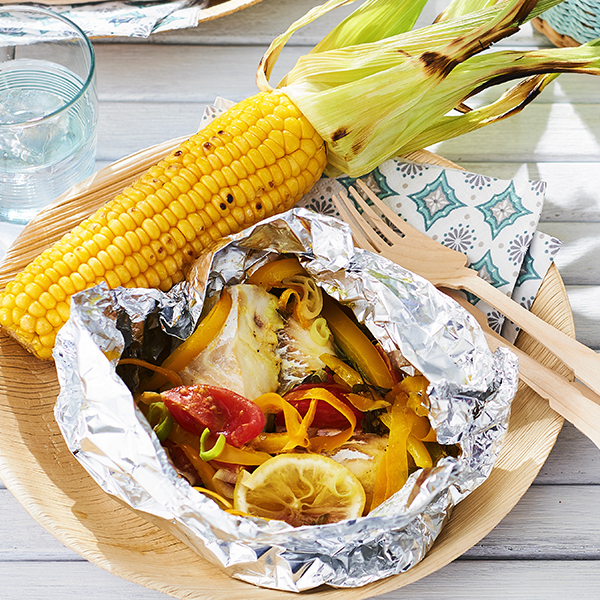 4

Servings
40 min
Cod package with sweetcorn from the barbecue
Ingredients
Directions
Cut the leeks into thin rings, the peppers into thin strips and the cocktail tomatoes in four. Finely chop the oregano.

Peel the forest pens with a peeler and then thin them in thin ribbons with the peeler.

Spread the pieces of aluminum foil on the work surface and divide the leek rings, carrots and peppers in the middle.

Rub the pieces of cod with salt, freshly ground pepper, lemon juice and mustard and place them on the vegetables on the foil. Put 3 parts of tomato on each piece of fish and sprinkle half of the oregano over it.

Fold the foil above the cod into packets. Keep the packages in the refrigerator until use.

Remove the bracts and wires from the corn cobs. Brush the corn with butter and sprinkle with salt, freshly ground pepper and oregano. Pack the flasks in aluminum foil.

Roast the corn on the barbecue in 15-20 minutes until done, turn them regularly.

Put the cod packets on the barbecue and let the fish and vegetables be cooked in 10-12 minutes.
Blogs that might be interesting