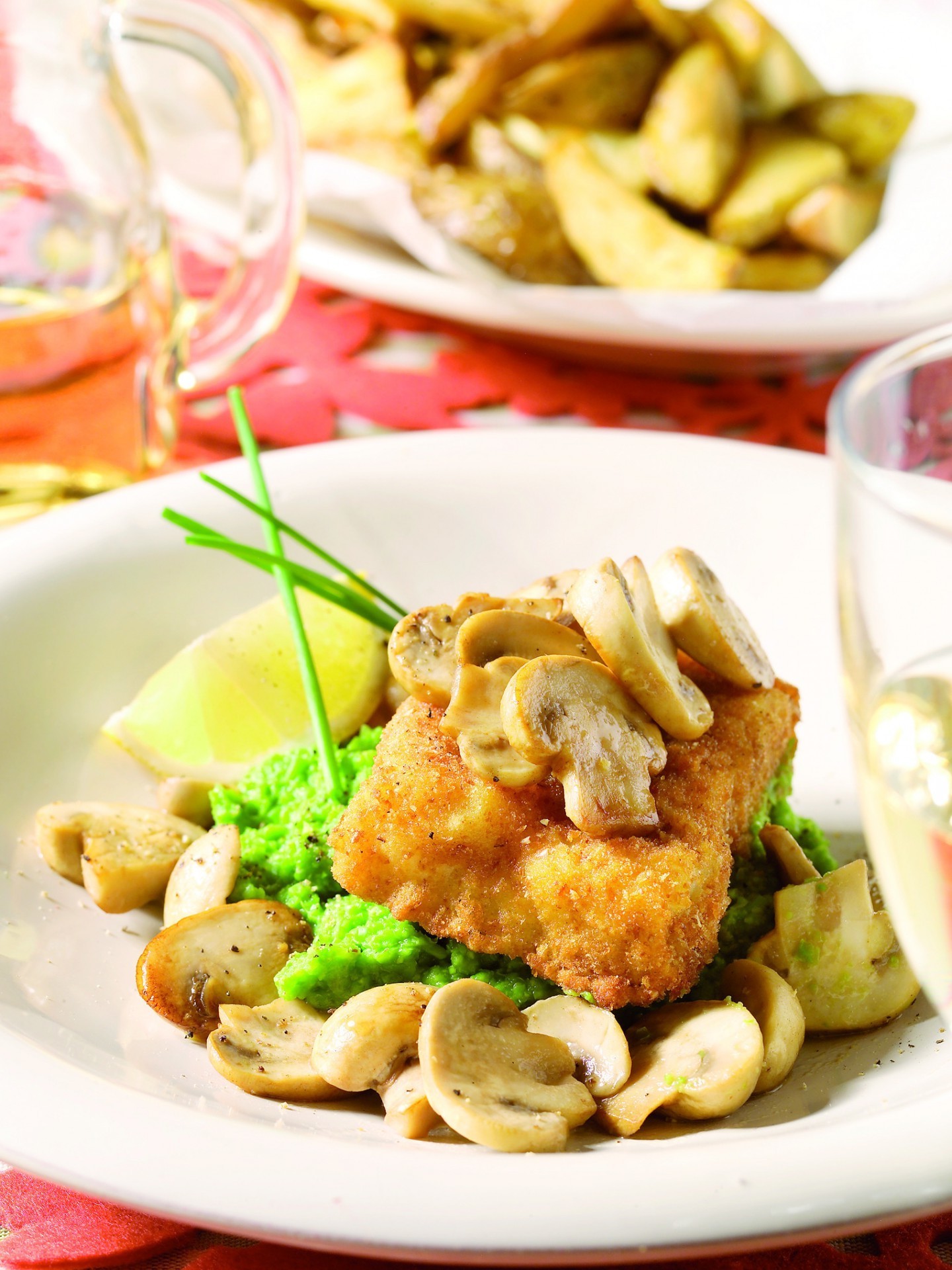 4

Servings
35 min
Fried fish with pea puree
Ingredients
Directions
Cook the peas until done and drain them. Store the cooking liquid. Puree the peas with a small dash of the cooking liquid using a food processor. Stir in the parsley and chives and season with salt and pepper. Keep the puree warm.

Heat 4 tablespoons of sunflower oil and 20 grams of butter in a frying pan. Roll each piece of cod first through the flour, then through the beaten egg and finally through the breadcrumbs. Fry the fish fillets for about 4 minutes per side. Put them on kitchen paper to drain.

Fry the mushroom slices quickly and lightly brown in a second frying pan in the remaining oil and butter. Sprinkle with salt and pepper.

Divide the pea puree over the plates. Put a piece of cod on top of it. Divide the mushrooms over the pieces of cod. Garnish with a lemon wedge. Nice with fries.
Blogs that might be interesting