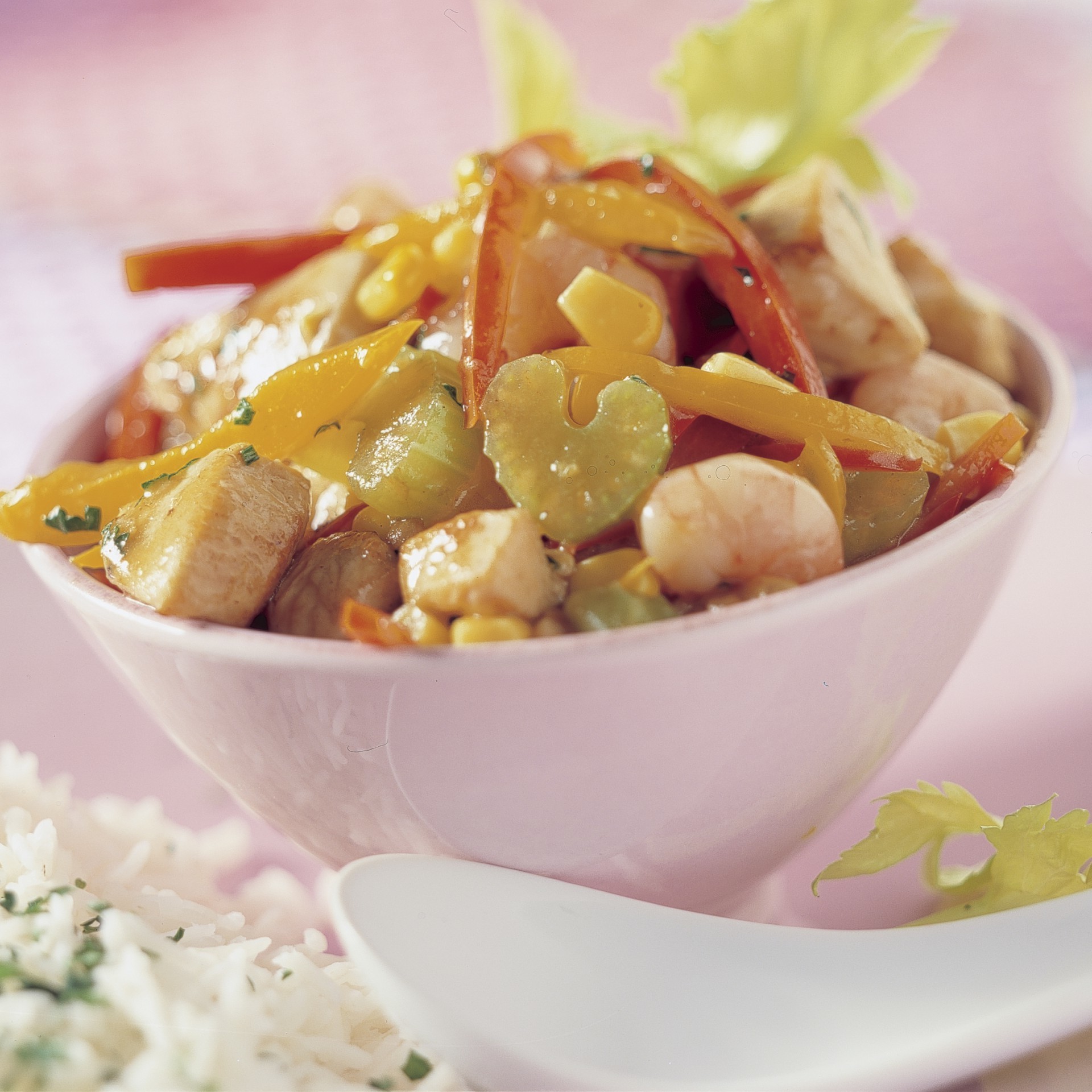 4

Servings
40 min
Gumbo from new orleans
vegetables with shrimps and chicken
Ingredients
Directions
Melt the butter in a (appetizer) pan. Fry the pieces of chicken quickly around. Remove them from the pan.

Now fry the onion chips soft and golden brown. Add some extra butter if necessary.

Put the chicken, garlic, bell pepper and celery in the pan and fry the dish for a few minutes. Stir occasionally.

Stir the flour through the vegetable mixture and gradually add the stock, stirring constantly.

Let everything boil gently for about 10 minutes. Stir in the corn grains and shrimp. Season with salt, cayenne pepper and a dash of tabasco. Sprinkle with parsley. Serve rice with this dish.
Blogs that might be interesting