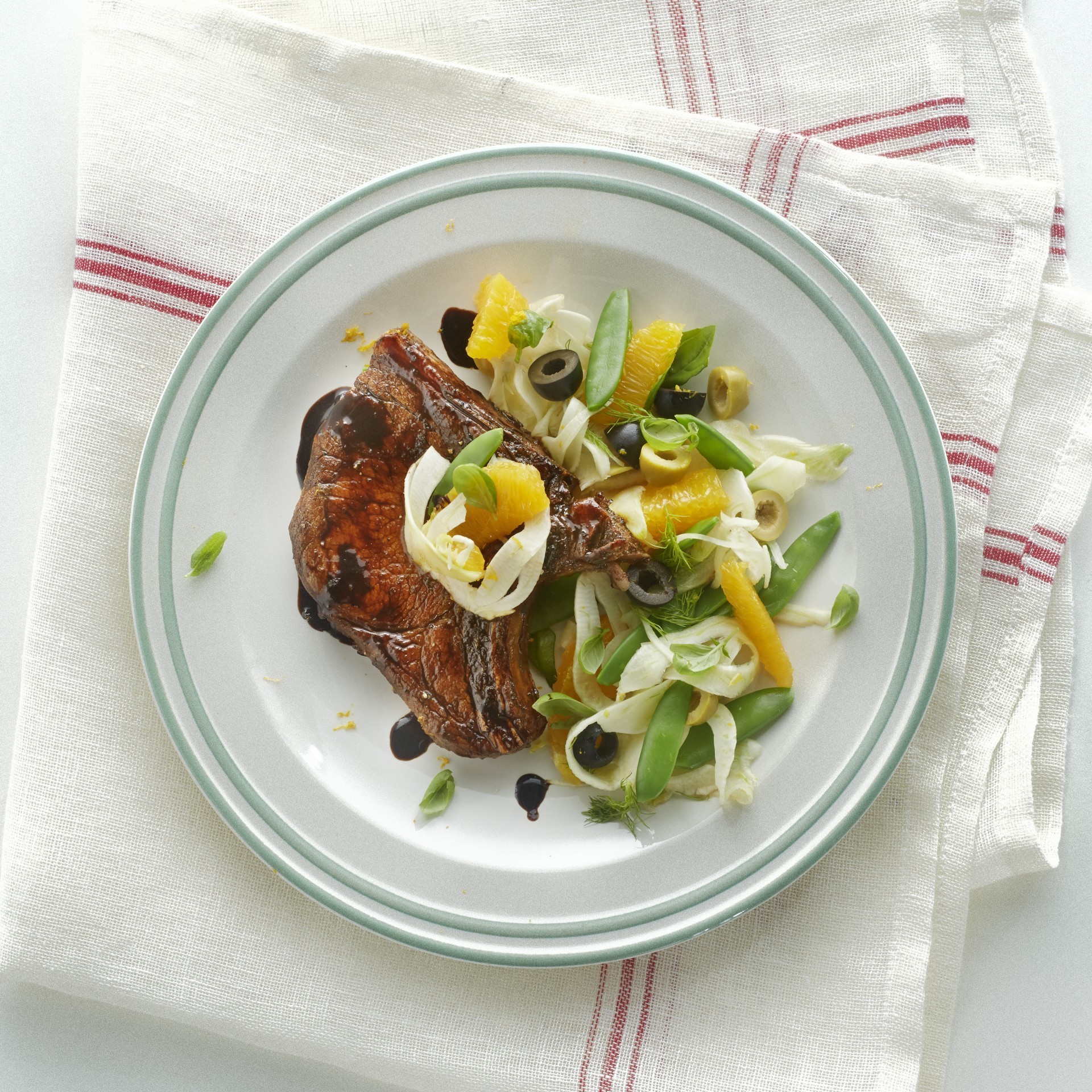 4

Servings
25 min
Rib chop in balsamic vinegar
Ingredients
Directions
Sprinkle the rib chops with salt and pepper.

Heat 2 tablespoons of oil and fry the pork chops in 2-3 minutes per side until golden brown. Remove them from the pan on a plate.

Pour the balsamic vinegar into the shortening, bring to the boil and boil for 1-2 minutes.

Put the pork chops back in the pan, baste them with the gravy and simmer for 2-3 minutes at a low setting.

Meanwhile, cook the snow peas for about 2 minutes, drain and rinse cold water.

Mix the snow peas with the orange, fennel, basil leaves and olives.

Mix the rest of the oil with the wine vinegar, salt and pepper and drizzle the salad with it.

Serve the salad with the chops with gravy.

Tasty with cooked potatoes or pasta.
Blogs that might be interesting