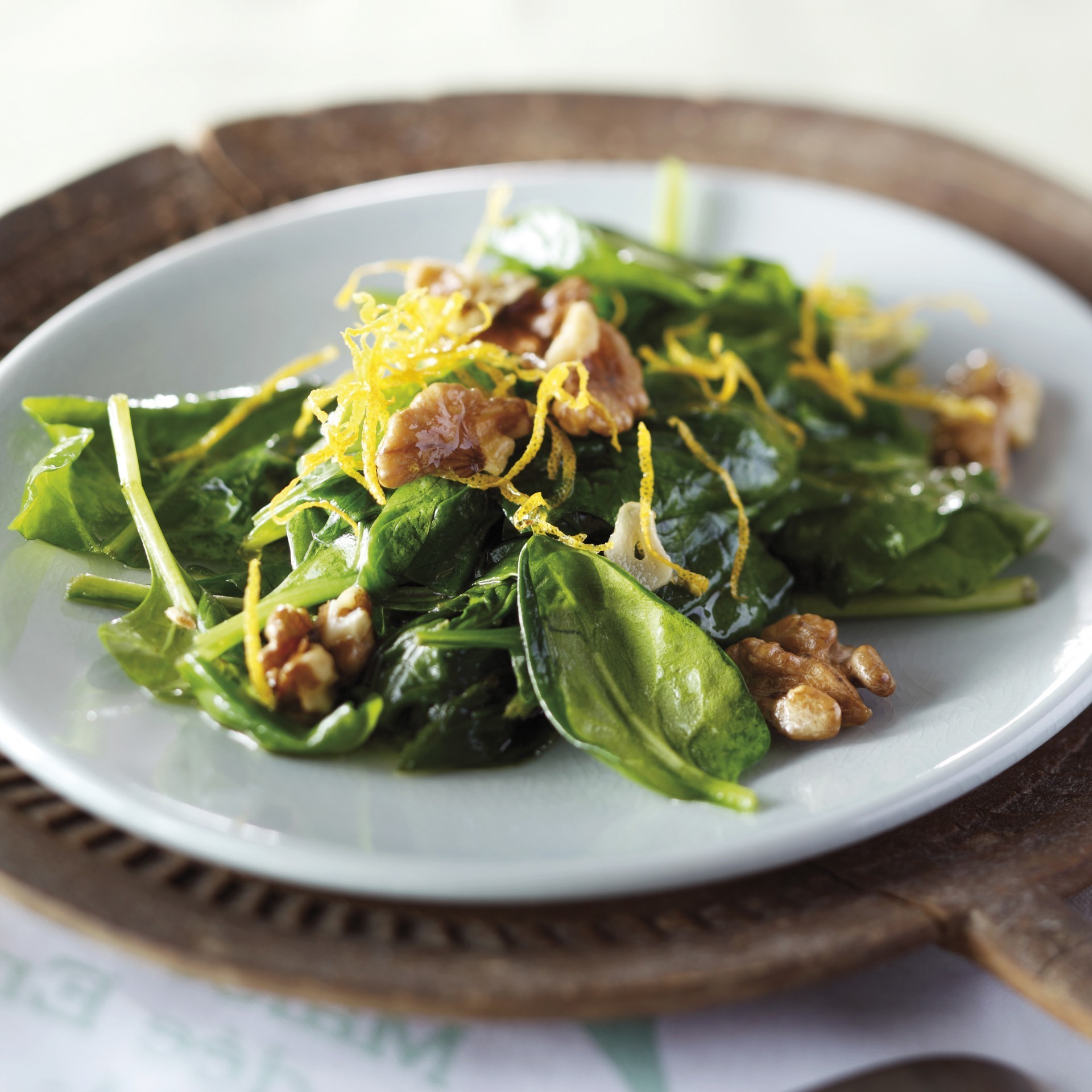 4

Servings
20 min
Stir-fried spinach with walnuts
Ingredients
Directions
Heat the two types of oil on low setting in a stirring joint of lemon peel, garlic and walnuts. Spoon the mixture when it smells and light brown with a skimmer from the pan and keep separate.

Raise the heat source and then add part of the spinach to the hot oil. Spoon the spinach very briefly and scoop the pan in a colander. Stir-fry all the spinach and let the moisture out of the colander.

Put all the spinach with the walnuts mixture back into the woks and warm for a while. Season with salt and pepper and serve immediately.
Blogs that might be interesting