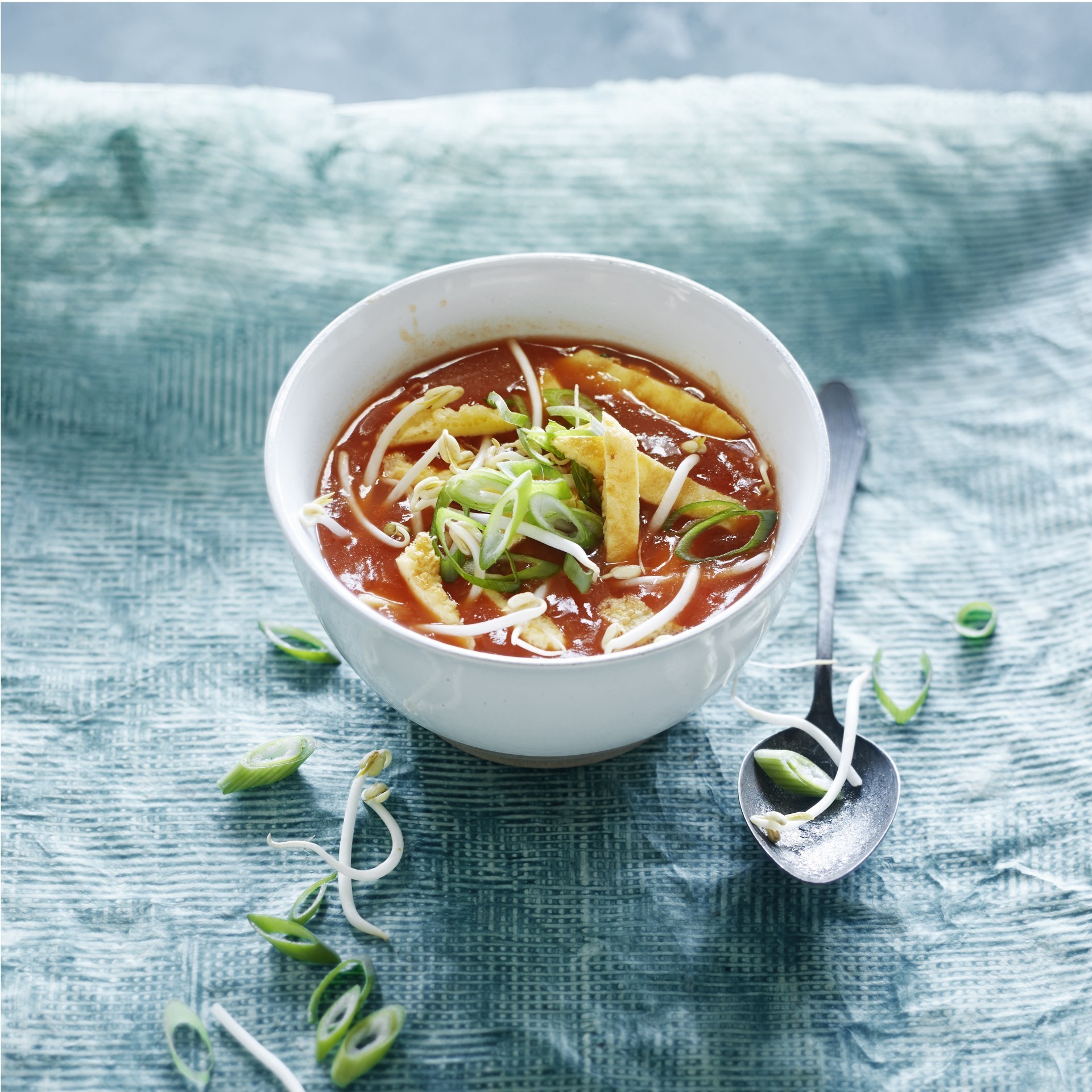 4

Servings
30 min
Sweet and sour chinese tomato soup
Ingredients
Directions
Heat 1 tablespoon of oil in a soup pot and fry the onion, garlic, tomato paste, ginger and 1 tablespoon of water for about 3 minutes.

Add the stock, applesauce, tomato cubes and sugar and simmer for about 15 minutes at a low setting.

Heat 1 tablespoon of oil in a frying pan, pour in the eggs and fry a thin omelette. Cut the omelette into strips.

Mix the cornstarch in a bowl with 2 tablespoons of water and add this mixture to the soup while stirring.

Take the soup from the heat source when it is light-bound. Season with salt and pepper.

Serve with the omelette, bean sprouts and spring onions.
Blogs that might be interesting