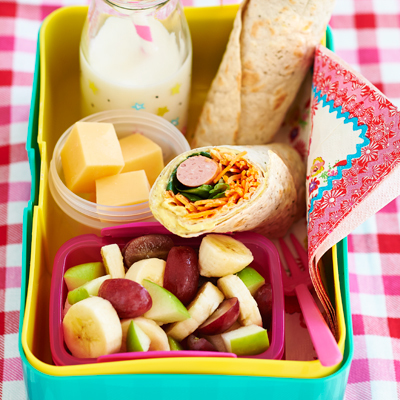 1

Servings
5 min
Wrap with egg salad and sausage
Directions
Place the wraptortilla on a shelf and put the egg salad on it.

Spread the egg salad with the convex side of the spoon over the whole tortilla.

Cut the carrot into long strips.

Put a bar of carrot salad (carrot strips) and two tarts of lamb's lettuce in the middle.

Put the sausage on it.

Now roll the tortilla firmly to a wrap.

Cut the wrap diagonally through the middle.
Blogs that might be interesting