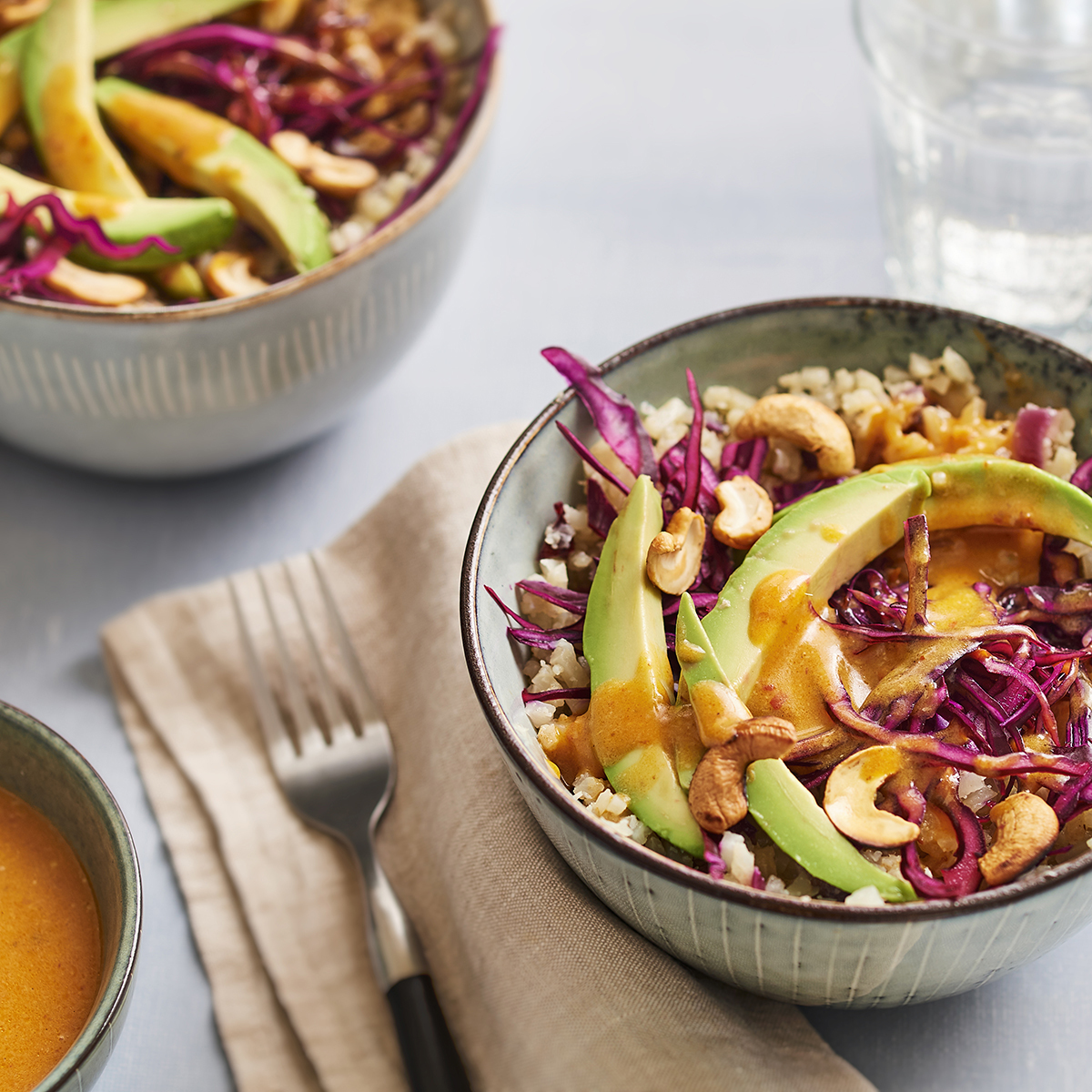 4

Servings
30 min
Bowl with cauliflower rice, avocado, red cabbage and cashew nuts
Ingredients
Directions
Chop the nuts coarsely. Roast it light brown in a dry, hot frying pan in a few minutes. Set aside.

Heat half of the olive oil in a saucepan and fry the curry paste in a medium heat for 1 minute. Pour in the coconut milk, stir in and leave to soak for 5 minutes. Taste and stir in more curry paste to taste.

Chop the onion, finely chop the red cabbage and cut the avocado into slices. Heat the remaining olive oil in a large frying pan and fry the onion for 5 minutes. Add the pressed garlic and cumin, cook for 1 minute. Spoon in the cauliflower rice, add 4 tablespoons of water and cover with a lid. Allow the cauliflower to cook under the lid for 5 minutes. Divide the cauliflower rice over bowls.

Place the red cabbage and slices of avocado on cauliflower rice. Sprinkle the roasted cashew nuts over it and drizzle the curry sauce over it.
Blogs that might be interesting