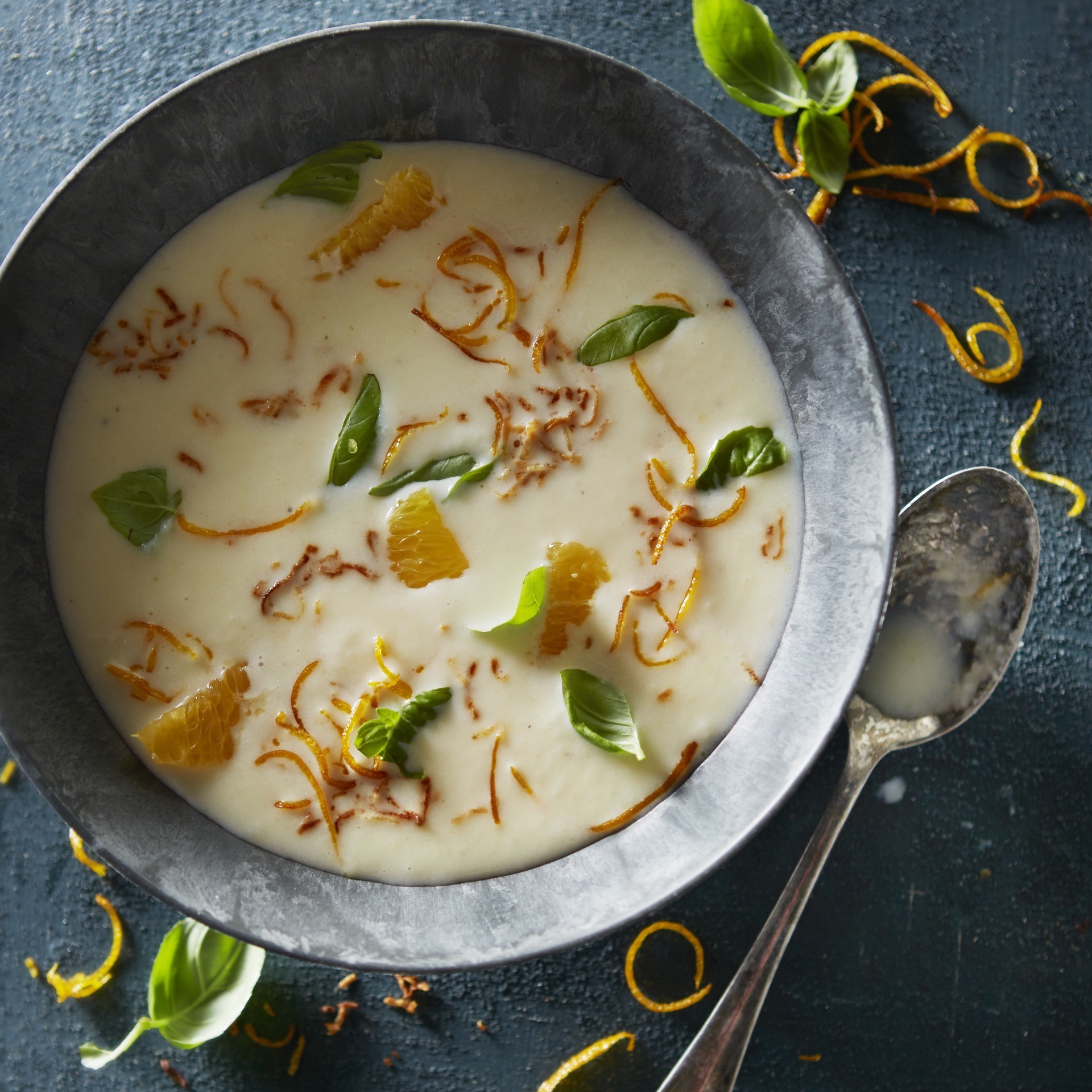 4

Servings
30 min
Celeriac soup with orange
Ingredients
Directions
Peel the celeriac. Cut a 1 cm slice and divide it into small strips.

Heat 2 tablespoons of oil in a soup pot and fry the celery strips 2-3 minutes. Remove them from the pan and place on kitchen paper.

Clean 1 orange and cut the skin into narrow strips. Fry the strips for about 1 minute in the shortening of the celeriac and place them at the celery strips.

Cut the rest of the celeriac into cubes.

Add the remaining oil to the shortening and fry the onion, garlic and coriander powder 2-3 minutes.

Add the celeriac cubes and stock and gently simmer for 10-12 minutes.

Peel 2 oranges thick and cut the wedges out of the fleece. Keep separate.

Squeeze out the last 2 oranges and pour the juice into the soup.

Puree the soup and season with salt and pepper.

Stir in the basil and cooking cream.

Garnish the soup with the orange wedges, celery and orange strips.
Blogs that might be interesting