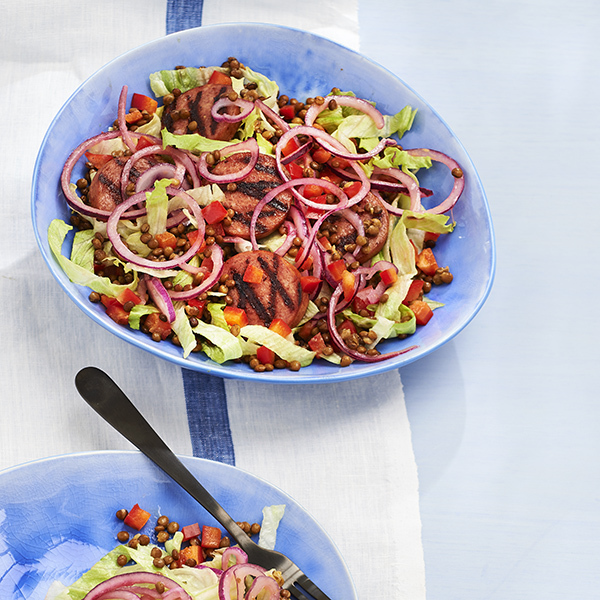 4

Servings
15 min
Lentil salad with crispy sausage
Ingredients
Directions
Beat in a bowl a dressing of olive oil, vinegar, mustard and some salt and pepper.

Stir in the onion and leave to stand for a while.

Cut the cooked sausage into slices of an inch thick.

Meanwhile, bake the slices of sausage in a grill pan until they have brown stripes.

Cut the lettuce into strips and the bell pepper into cubes.

Stir the lentils, peppers and iceberg lettuce through the dressing and serve the salad with the slices of sausage on top.
Blogs that might be interesting