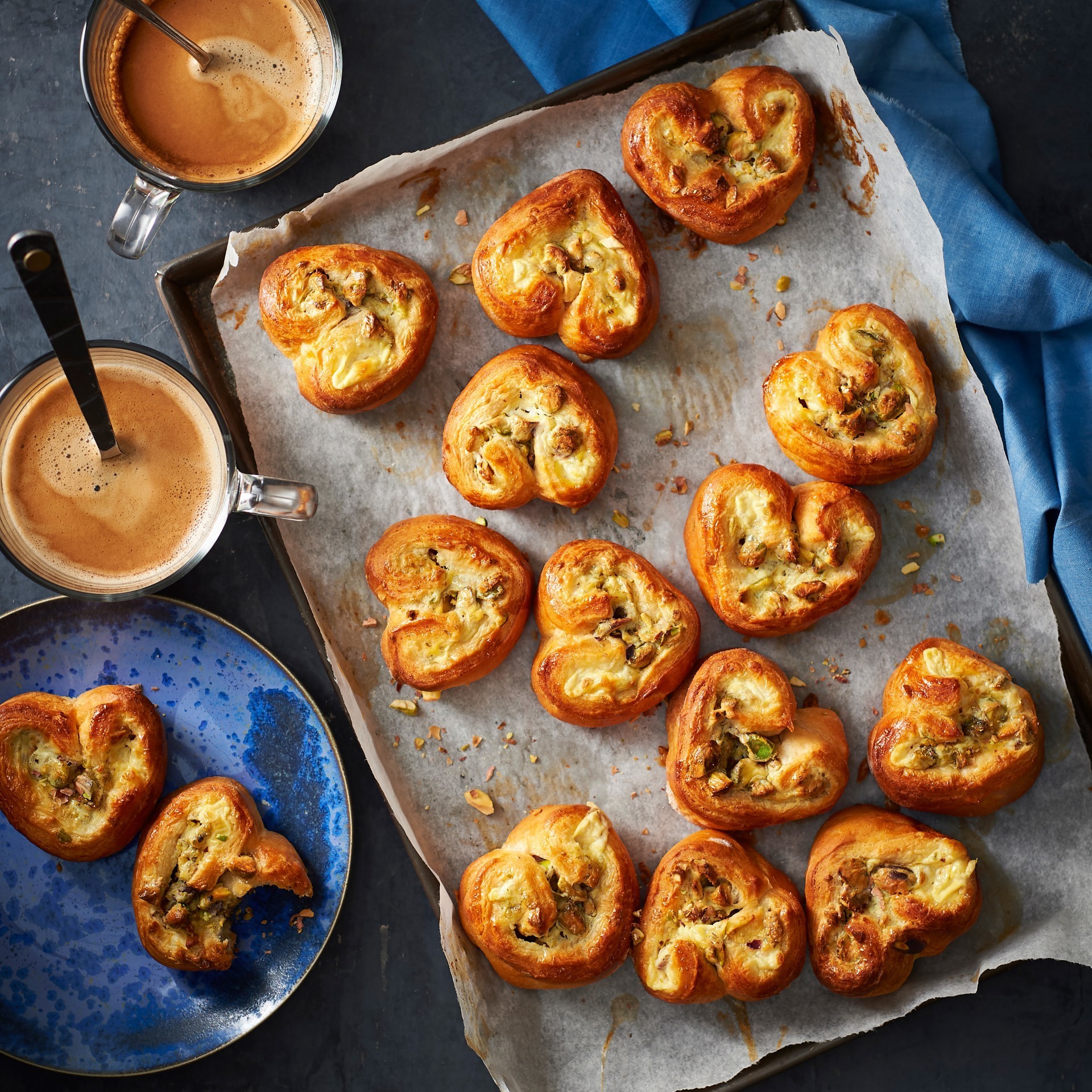 0

Servings
15 min
Orange hearts with pistachio
Ingredients
Directions
Preheat the oven to 200ºC. Remove the dough from the can according to the instructions on the packaging.

Sprinkle the work surface with a little flour and roll out the dough. Press the perforated dough seams into one dough piece.

Mix the cream cheese with the orange zest, 2 tablespoons of orange juice and vanilla essence. Brush the dough to 1 cm from the edge and sprinkle with the pistachio nuts.

Roll the dough from the long side on both sides inwards so that 2 rolling pins are created side by side. Cut the dough into slices of about 2 cm thick with a sharp knife and place them on the baking tray with spacing.

Pull out the round bottom of the dough so that hearts arise. Brush with egg and bake the coffee rolls in the middle of the oven in about 20 minutes until golden brown.
Blogs that might be interesting