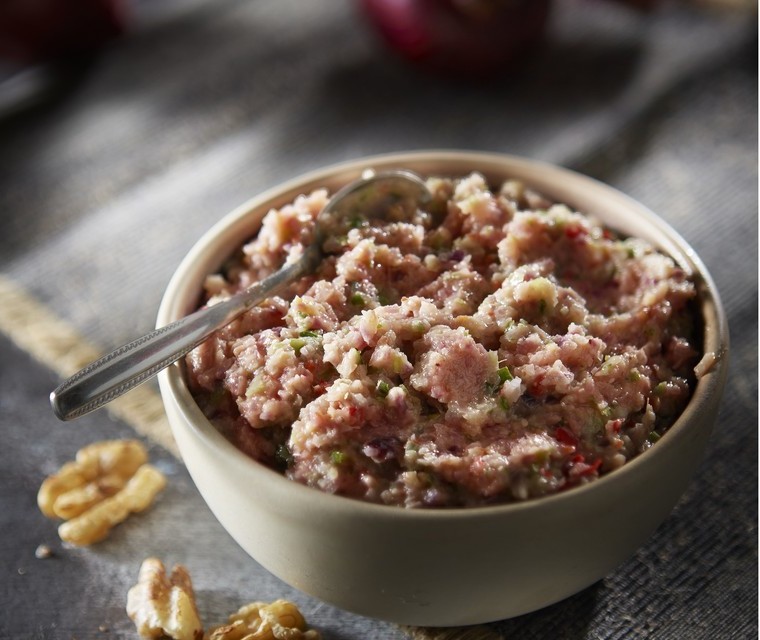 0

Servings
20 min
Pesto with red onion and walnuts
Try this pesto with red onion and walnuts
Ingredients
Directions
Sprinkle the onions with 2 tablespoons of olive oil and roast them in a 200 ° C oven or frying pan for 3-4 minutes or until tender.

Mash the onions with the ginger, walnuts, spring onions, red pepper, lemon juice and honey while adding the olive oil in a stream.

Spoon the pesto in a clean pot or serve immediately.
Blogs that might be interesting