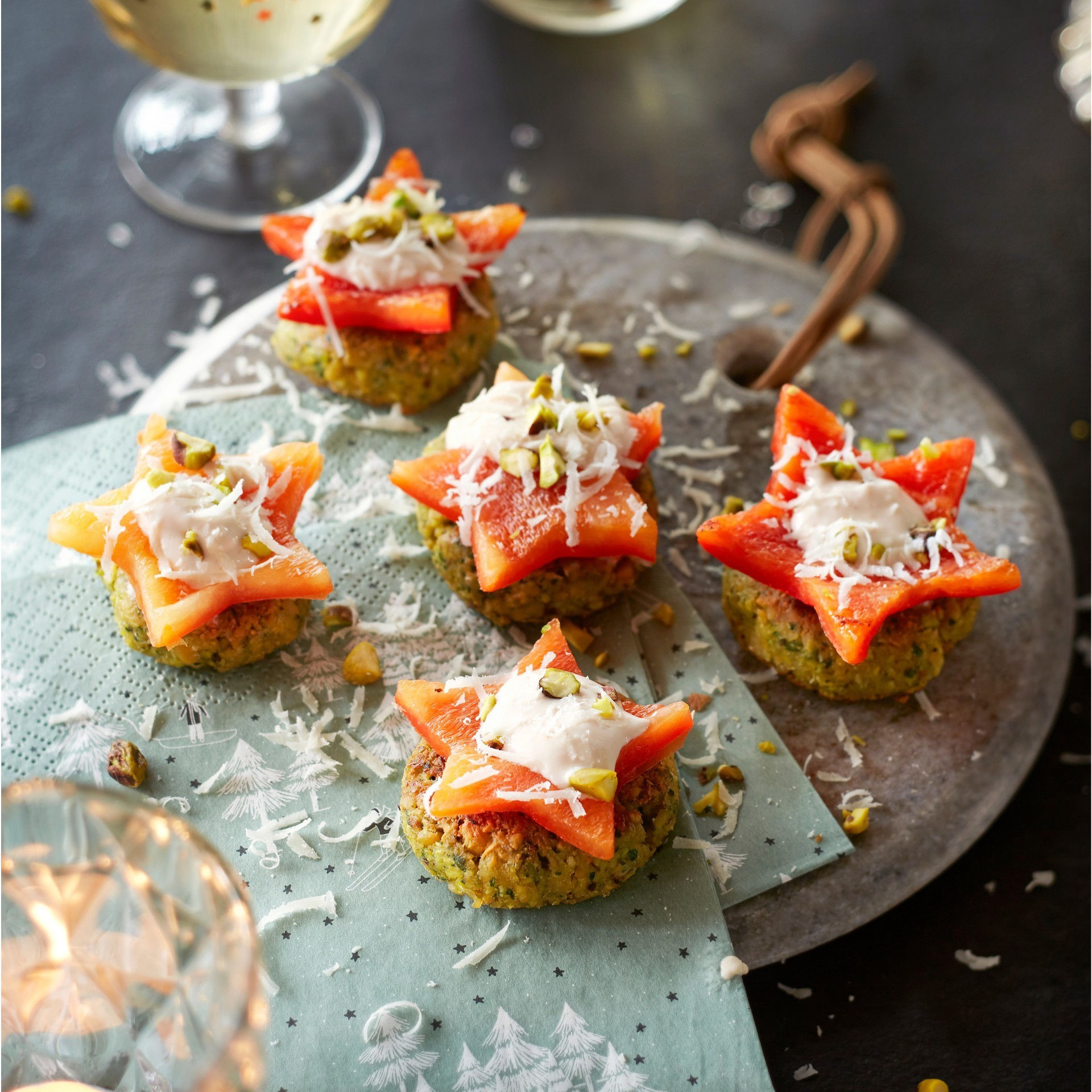 4

Servings
15 min
Pistacheburgers with cheese dip
Directions
Remove the seeds from the peppers and cut out starches from the flesh. Keep separate. Mix the ingredients for the cheese dip.

Puree the nuts coarsely with chickpeas, egg, celery, salt and pepper. Form small people with moist hands.

Heat 1 tablespoon of oil in a gourmet pan and fry the pistachios in 3-4 minutes per side until golden brown.

Put a paprika grid, possibly briefly baked, on it. Spoon some of the cheese dip and garnish with some chopped nuts and parmesan. Serve the rest of the cheese dip.
Blogs that might be interesting