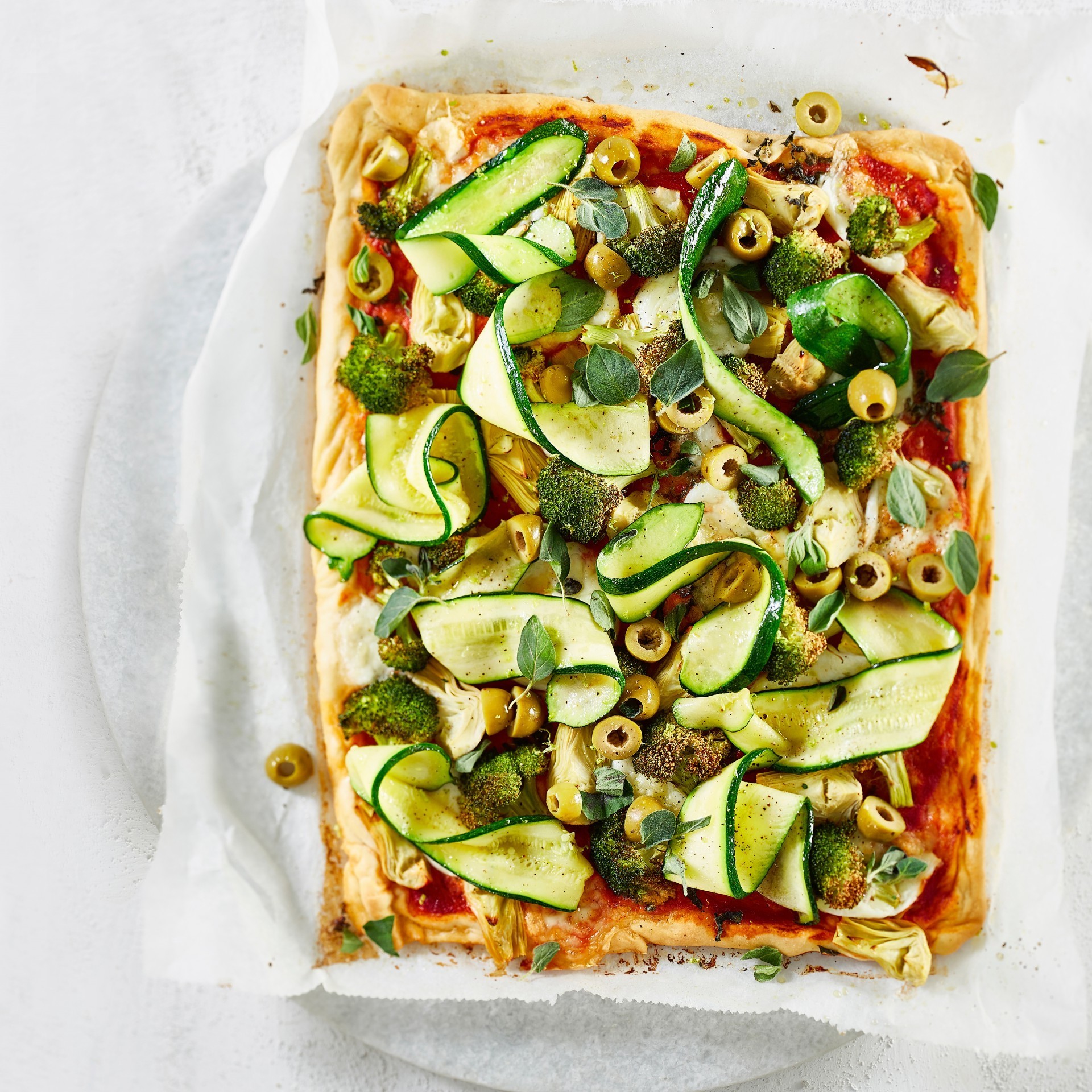 0

Servings
40 min
Plate pizza with artichoke, broccoli, zucchini and green olives
Ingredients
Directions
Preheat the oven to 180ºC. Press the dough up to 2 cm from the edge and spread the strained tomatoes over it.

Cover with the oregano, mozzarella, artichoke and broccoli. Fry the pizza in the oven in a roughly 30 minutes at the edges until golden brown.

Meanwhile, bake the zucchini in the rest of the oil and spread over the baked pizza. Garnish the plate pizza with the olives and sprinkle with lime zest.
Blogs that might be interesting