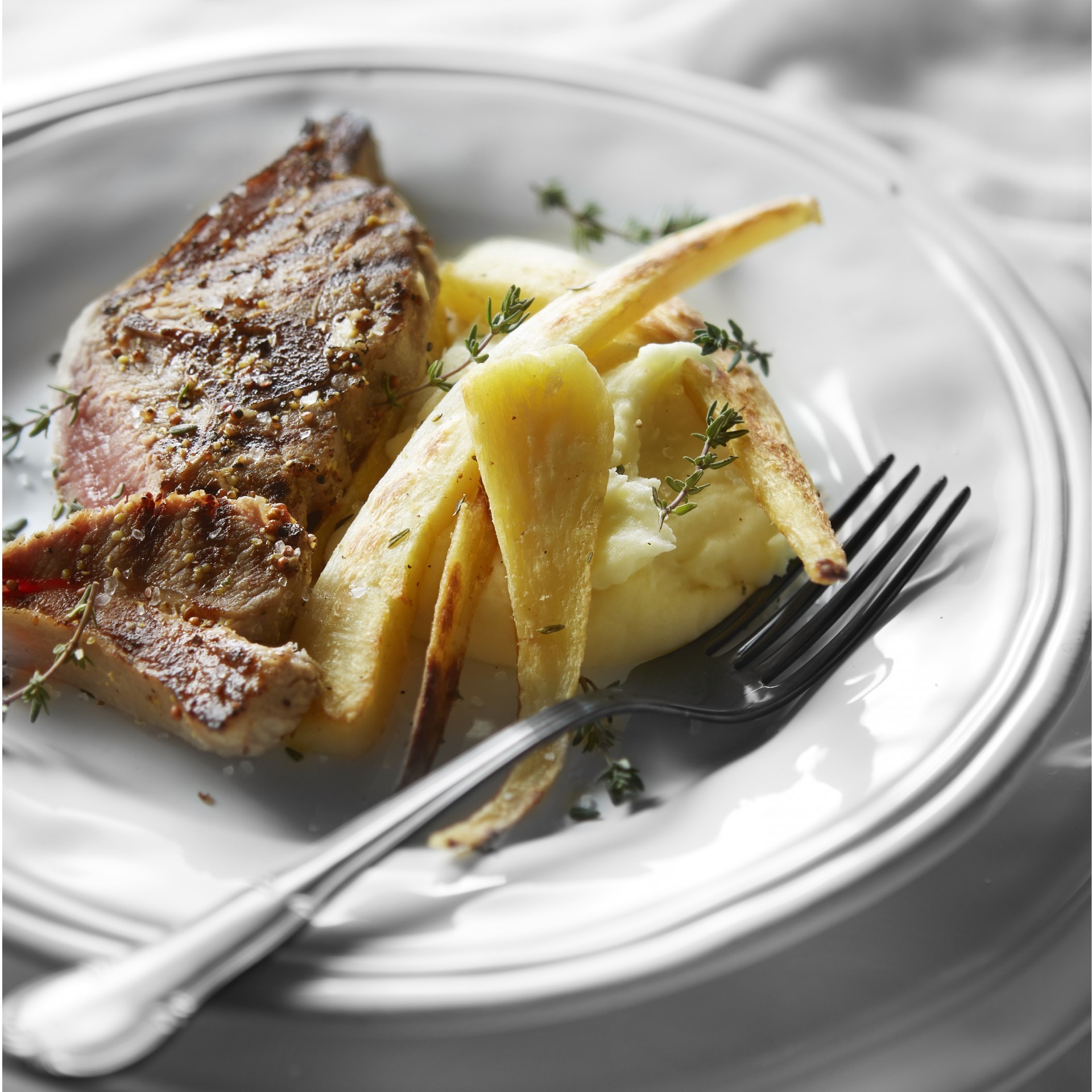 4

Servings
35 min
Roasted lamb chops with parsnips and thyme
Ingredients
Directions
Mix the ingredients for the marinade well.

Sprinkle the lamb chops with salt and pepper and brush them with the marinade. Let marinate for about 10 minutes.

In the meantime, preheat the oven to 200ºC.

Cut each parsnip into 4 long, thin parts. Cook the parsnip in about 10 minutes just until done (for cauliflower, about 2 minutes).

Finely chop the thyme leaves and prick the butter.

Drain the parsnip, drain and scoop with the tiger butter.

Place the pieces of parsnip on a baking tray and grid in the oven for about 15 minutes.

Heat a grill pan and grill the lamb chops for about 5 minutes. Turn over halfway through the grilling time.

Serve the chops with the parsnip and garnish with some sprigs of thyme.

Delicious with mashed potatoes.
Blogs that might be interesting