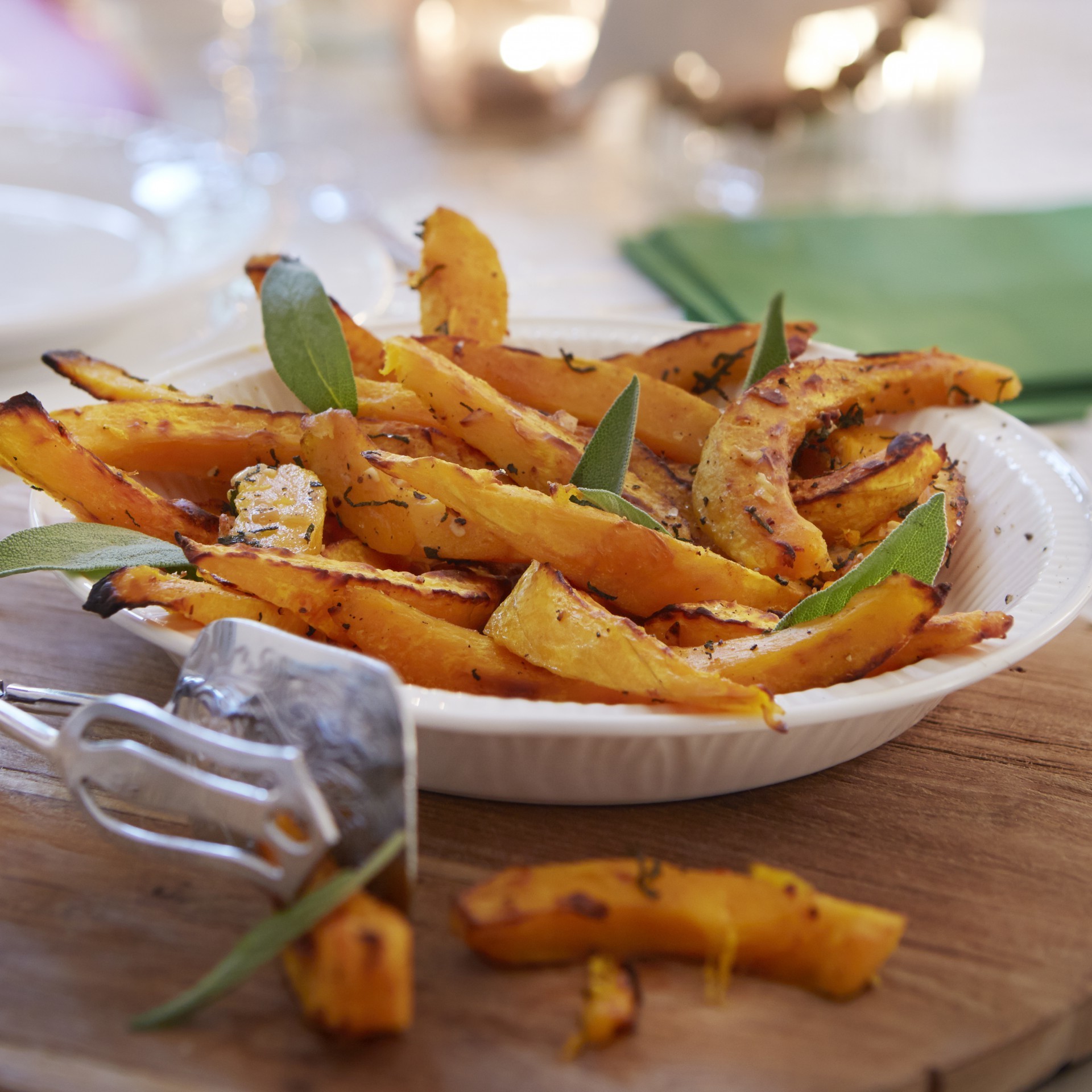 0

Servings
15 min
Roasted pumpkin with sage
Ingredients
Directions
Preheat the oven to 200ºC.

Hold 6 leaves of sage separately to garnish and finely chop the rest of the sage.

Spoon the pumpkin parts with the oil, garlic, paprika, chopped sage, salt and pepper.

Spread the pumpkin over a baking tray and roast in the oven in 20-25 minutes until al dente.

Garnish with the sage.
Blogs that might be interesting