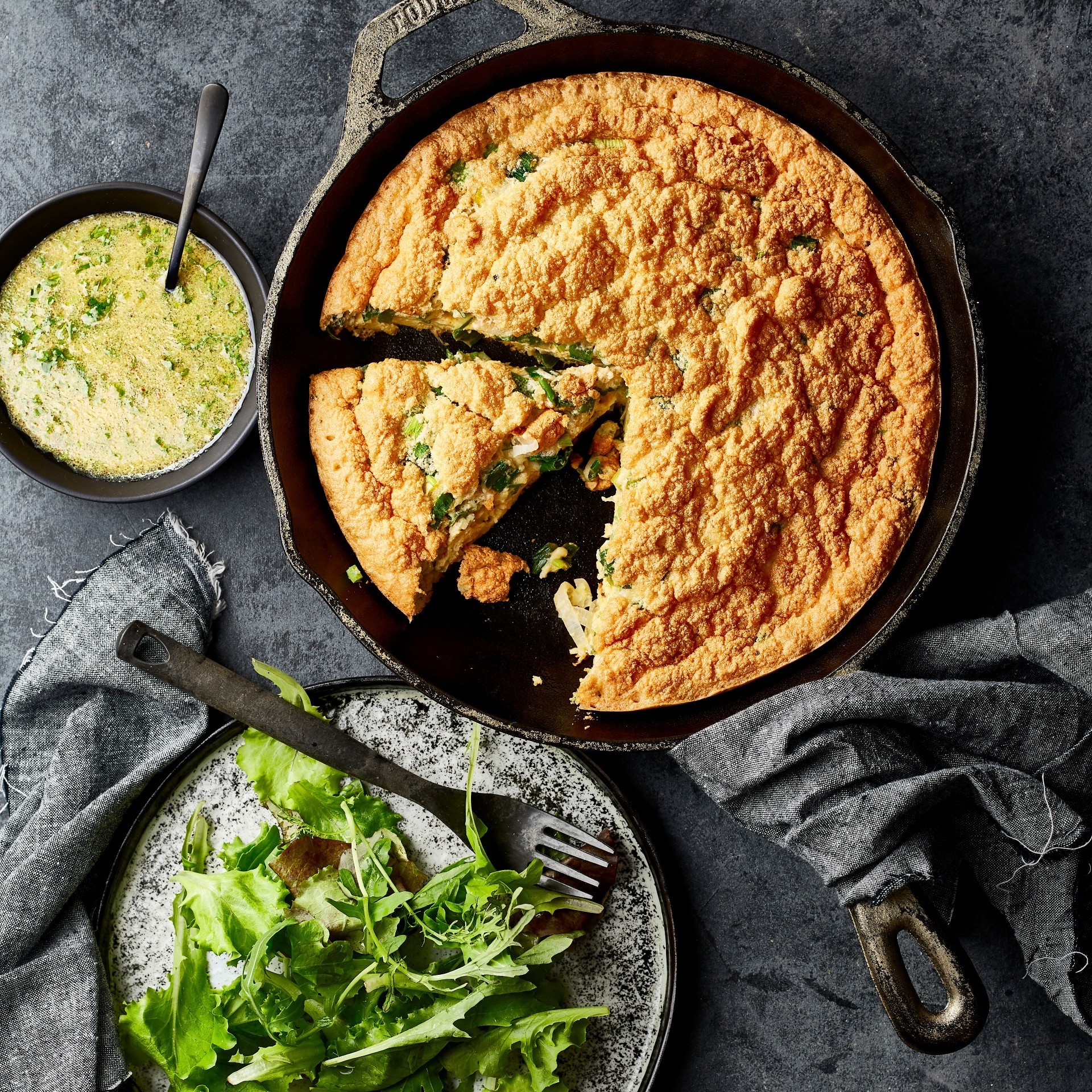 4

Servings
20 min
Smoothed omelette with spring onions and spices
Ingredients
Directions
Split 4 eggs. Beat the cornstarch with 2 tablespoons of water. Beat with a mixer the 2 whole eggs with the 4 egg yolks, a pinch of salt and the cornstarch in a bowl well airy.

Beat the 4 egg whites in a different, spotless bowl with sparkling whisks to stiff peaks. Heat half of the oil to a low setting and fry the spring onions until they turn slightly light.

Add all spices and stir-fry for another minute. Spoon the eggs with the grated cheese and mix well.

Fold half of the egg whites through the egg batter until everything is well mixed. Then spat through the rest of the proteins.

Preheat the oven to 200ºC. Heat the rest of the oil in a large frying pan with non-stick coating and pour in the frothy batter.

Cook for 2 minutes at a low setting and cook the omelette in the oven for about 8 minutes, until the egg no longer wobbles in the middle. Cut the omelet into points and serve with a green salad.
Blogs that might be interesting