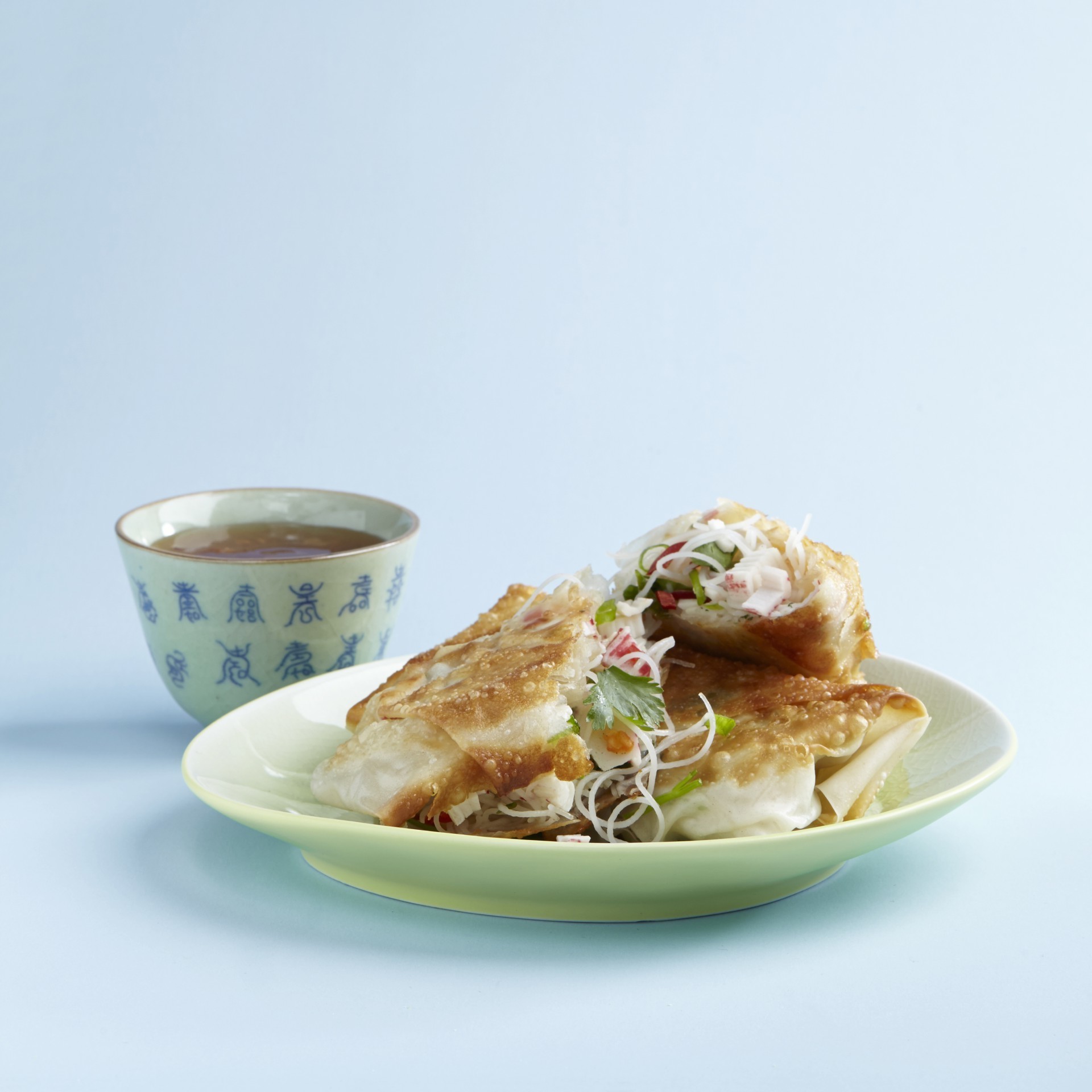 4

Servings
45 min
Spring roll with filling of noodles and crabstick
Ingredients
Directions
Prepare the noodles in boiling water with 1 chicken stocking tablet according to the instructions on the package. Rinse under cold water and allow to drain well.

Cut the noodles into large pieces and mix with spring / spring onions, coriander, red pepper and crab sticks (surimi).

Put 2 sheets of filo pastry on each other for each spring roll, lay 4 in a diamond shape on the worktop and spread the filling over the middle of the sheets.

First roll in the side points and then roll up from the bottom up. Stick the edges with a little water and leave them covered with a clean cloth in the refrigerator.

Heat 200 ml of sunflower oil and fry the spring rolls in a few minutes until golden brown and crispy. Keep them warm in a lukewarm oven.

Delicious with chili or soy sauce.
Blogs that might be interesting