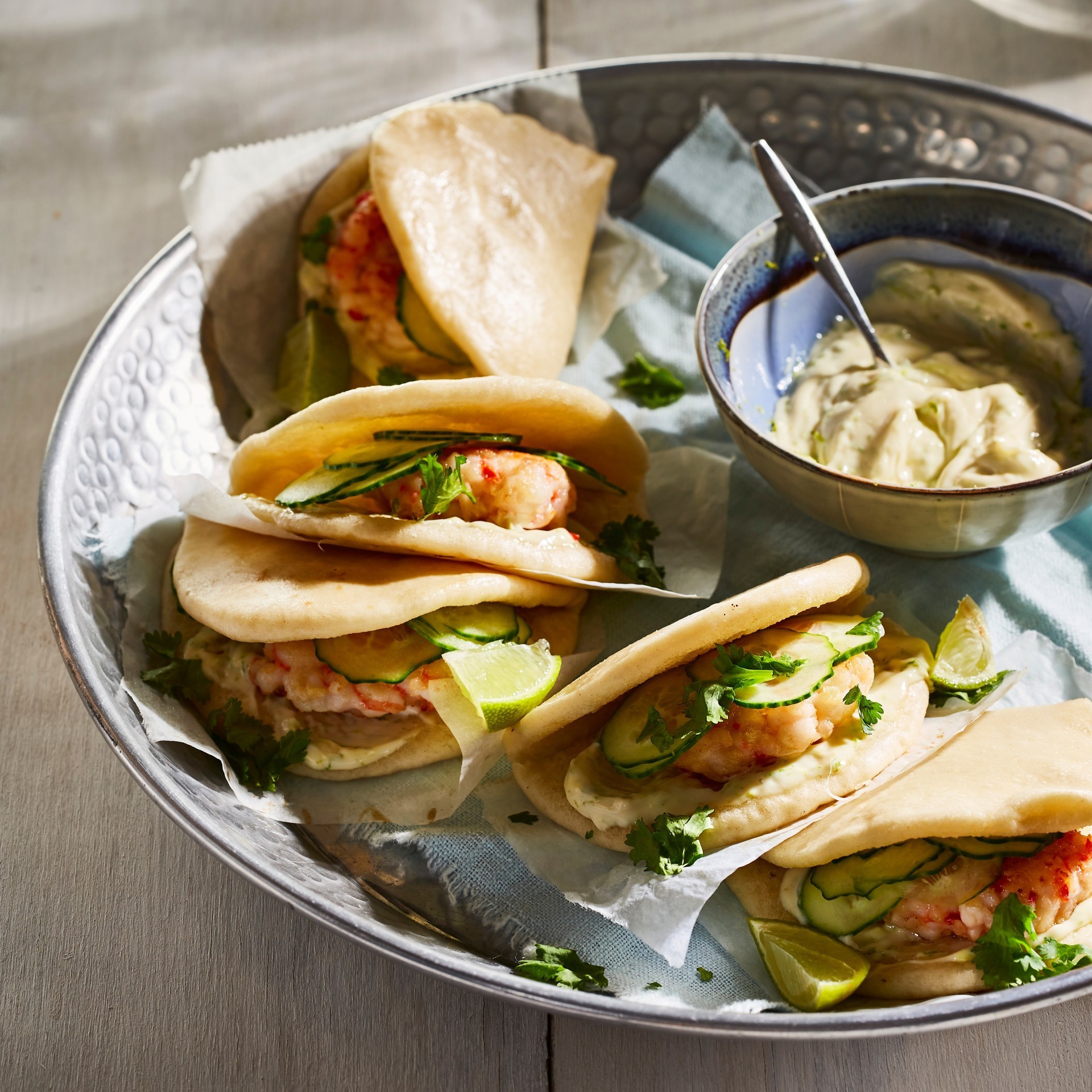 0

Servings
40 min
Steamed buns with shrimp burger
Directions
Mix 250 grams of flour with the yeast, sugar, milk, 75 ml warm water, 1 tablespoon oil and 1 teaspoon vinegar and knead to a smooth and supple dough. Let rise for about 2 hours.

Sprinkle the dough with the baking powder, knead well and divide into 8 equal pieces. Roll a ball of each part.

Roll out these balls into ovals approximately 3 mm thick. Brush the dough with 1 tablespoon of oil and fold double. Let the rolls rise for 1.5 hours.

Mix the ingredients for the filling with 1 tablespoon of flour. Form citizens of it.

Heat the rest of the oil and fry the burgers. Mix the cucumber with the rest of the vinegar. Mix the mayonnaise with lime zest and juice.

Fill a pan for a third with water and bring to a boil. Place a roll on parchment paper in a steam basket (do not cover the whole bottom so that the steam can pass through) and steam in about 8 minutes. Repeat until all the sandwiches have been steamed.

Push the rolls open on the folded side. Treat them with the lime mayonnaise and top with the shrimp burgers and cucumber. Garnish with the steamed buns with coriander and lime.
Blogs that might be interesting