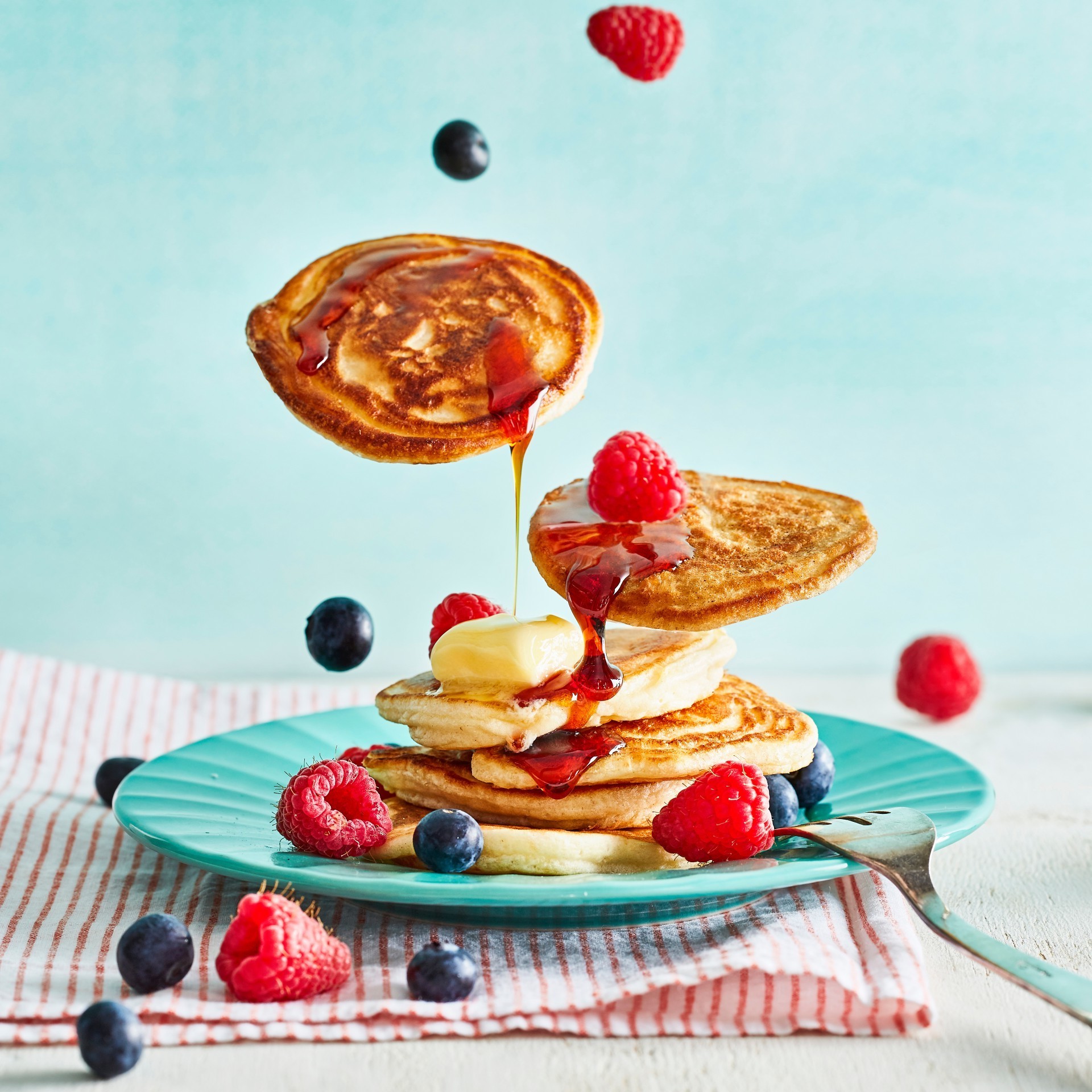 4

Servings
35 min
Buttermilk pancakes
Ingredients
Directions
Beat the flour with the egg yolks, vanilla sugar, baking powder, buttermilk and a pinch of salt in a bowl until smooth. Leave covered for 10 minutes.

In the meantime, whisk the egg whites in a clean bowl with a pinch of salt. Spatefully spread the protein through the batter.

Heat a knob of butter in a frying pan and put heaps of batter of about 8 cm Ø into the pan.

Bake the pancakes in 5 minutes brown and done. Turn halfway. Serve the pancakes with syrup, a knob of butter and fruit.
Blogs that might be interesting